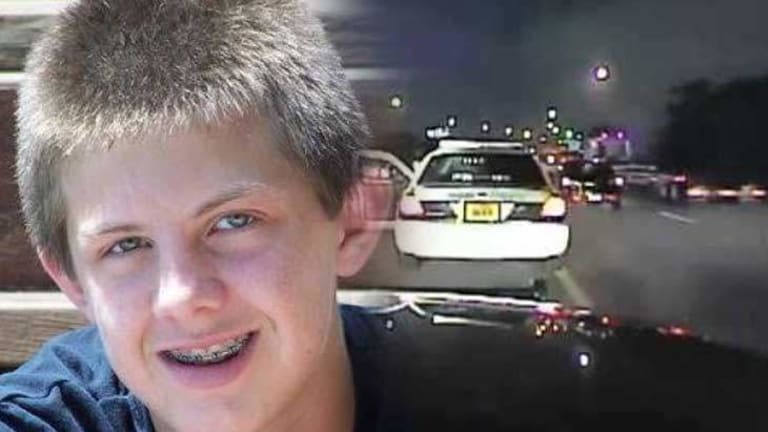 Senator Gets Fed Up, Calls for Release of Dashcam Video in Zachary Hammond's Death
State Sen. Larry Martin, chairman of the Senate Judiciary Committee, is calling for the release of the dash cam footage in the fatal shooting of 19-year-old Zachary Hammond by police.
Seneca, SC -- Six weeks after Police Lt. Mark Tiller fatally shot 19-year-old Zachary Hammond in his back through a car window during a sting over a few grams of pot, dashboard video has not been released.
This is contrary to other similar cases in South Carolina where video was released within three weeks. Also, South Carolina Law Enforcement Division (SLED) investigators are using FOIA exemptions that have been rejected by the courts in previous lawsuits.
The longer authorities hold out in releasing this video, the more it will appear that they are hiding the truth—a truth that will likely amount to cold-blooded murder.
State Sen. Larry Martin, chairman of the Senate Judiciary Committee, is joining the chorus of those calling for the video's release.
"If an investigation is pursuing a lead in a stage in the early hours or days, I can understand that. But to hold video for weeks or months begs the question, why is it being done that way? My thought is that the investigation needs to produce the videotape; it is reasonable in every police encounter that rises to this level. If it's being concealed because it does shed negative light on the officer's actions, that's an obvious outcry."
Seneca city officials are so frightened of public scrutiny, they are paying at least $15,000 to a PR firm named Complete Public Relations to handle inquiries. Spokesman Tim Brett described the city's position on releasing the video, which amounts to no position at all. Seneca officials are "neither joining the call for release of the video nor opposing its release."
This seeming indifference may actually be the best advice of attorneys, since autopsy results and witness statements are contradicting their official story.
Most recently, Hammond's passenger in the car, Tori Morton, provided a damning affidavit on events that night. She describes how they were sharing an ice cream cone in the unmoving car when two officers emerged from their police SUV, yelling "We're going to blow your heads off," and immediately started firing.
Tiller is claiming that Hammond's car was barreling toward him and Tiller feared for his life, but Morton's statement contradicts this. Other witnesses also said Hammond's car was not moving when Tiller shot him.
An autopsy commissioned by the family's attorneys shows that the bullets traveled from Hammond's back to front, which further refutes the department's story that Hammond was trying to run down Tiller.
If this weren't enough for the grieving family, a witness reported to the FBI that an officer got something out of his patrol car's trunk and placed an object beneath Hammond's corpse, which is most likely the "white powdery substance" allegedly found at the scene. And, more disturbingly, the witness reported seeing officers lifting Hammond's dead hand and high-fiving it.
Attorneys for Hammond's family will soon be filing a lawsuit against SLED to compel release of the dashcam video. If court precedence takes effect, the FOIA exemptions currently being used by SLED will be rejected, as they were in previous similar cases.
State Sen. Martin, whose district is near the scene of the shooting, is getting lots of questions from constituents about why the dashcam video has not been released. Agencies have been quick to release other videos—during the course of investigations—that exonerate cops.
"There does seem to be a disparate treatment of those videos, no question about that. If it's good to release it if it's favorable, then what's the harm in releasing it if it's bad," said Martin. "Unless there's some material aspect of the Seneca video that leads investigators into a direction that isn't obvious, I come down on the side that videos should be released as quickly as possible, because that seems to be what law enforcement is doing throughout the state. After a preliminary period of time for due diligence, there comes a point where shielding video is no longer necessary. The problem in this case is it seems to be playing out so differently. We're waiting. Why?"
As pressure piles on state agencies to release the video, we should be prepared to see that another innocent young life was taken in cold blood by a foot soldier in the War on Drugs.
If you are sick of this happening and want the truth to be revealed, help out by calling the state and local parties involved to demand release of the dashcam video.
South Carolina Law Enforcement Division (investigatory agency withholding the video): (803) 737-9000
Seneca Police Department: (864) 885-2718
Seneca Mayor Dan Alexander: (864) 882-1730