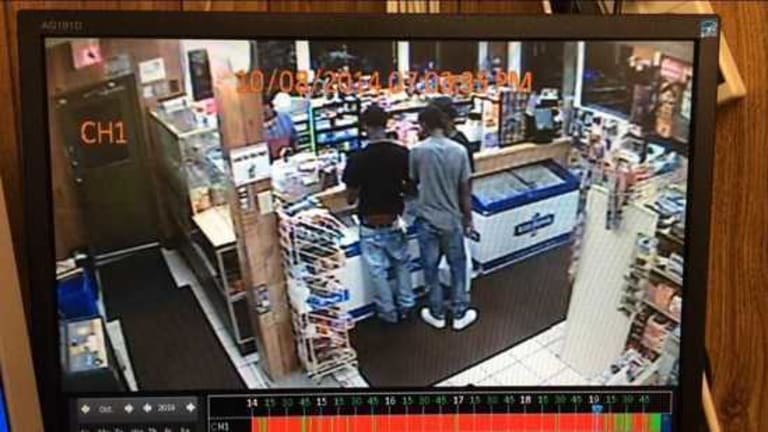 StL PD has Investigated Themselves, Found They Did Nothing Wrong in Death of Vonderrit Myers
St. Louis, MO-- The brand new "Force Investigative Unit" in the St. Louis Police Department has concluded their investigation and are recommending no charges be filed against Officer Jason H. Flanery, who was off duty and working as a security guard on October 8, when he approached VonDerrit Myers leading to an altercation that left Myers dead.
Flanery has been on the force for 6 years and was arrested on a weapons charge in high school. Ironic, since the media has repeatedly used a photo of VonDerrit Myers holding guns as a means to character assassinate him. Flanery was charged with felony unlawful use of a weapon, but plead down to a misdemeanor and was ordered to take alcohol counseling.
There have been many unanswered questions in this case, even posed by the manager of Shaw Market, where Myers purchased a sandwich just minutes before his death. When Myers was in the store he was not wearing a hoodie, and due to the fit of his clothing, witnesses believe he was unarmed.
There is also the question of how the encounter began. STL PD originally stated that Flanery was performing a "pedestrian check" when VonDerrit Myers fled on foot, claiming Flanery then pursued him and Myers turned around and fired upon the off duty officer.
The story changed later that evening to claim that Myers jumped from some bushes (there are no bushes where the incident occurred) and a struggle ensued where Myers eventually pulled a gun and fired on Flanery.
The next day police gave up the bush story after being called out on social media and went back to the "Myers turned and fired" story.
An officer working department-approved secondary for a security company, wearing a St. Louis Police Officer's uniform was in the 4100 block of Shaw when he attempted a pedestrian check. The male suspect fled on foot. The officer pursued the suspect. The suspect turned and fired a gun at the officer. Fearing for his safety, the officer returned fire striking the suspect, fatally wounding him. The officer was not injured. A gun was recovered from the scene. The officer is a 32-year old white male. He has been on the force for 6 years. The suspect is a black male believed to be 18-20 years old. As is department policy, the officer has been placed on administrative leave. The investigation is ongoing.
In the press conference 24 hours after that one, the story changed again to Myers having turned towards Flanery aggressively, a struggle ensued, and Flanery had ripped Myers sweat shirt off.
Three days after the shooting the story changed once again, when a spokesperson for the police claimed that Myers had fallen on the ground and then began shooting at Flanery.
With all these changes in their story over a very short period of time, they really didn't get off on the right foot, transparency wise, and its easy to understand why we have heard chants of "Cops are killers, cops are liars, we do this for VonDerrit Myers" echoing through the streets of St. Louis.