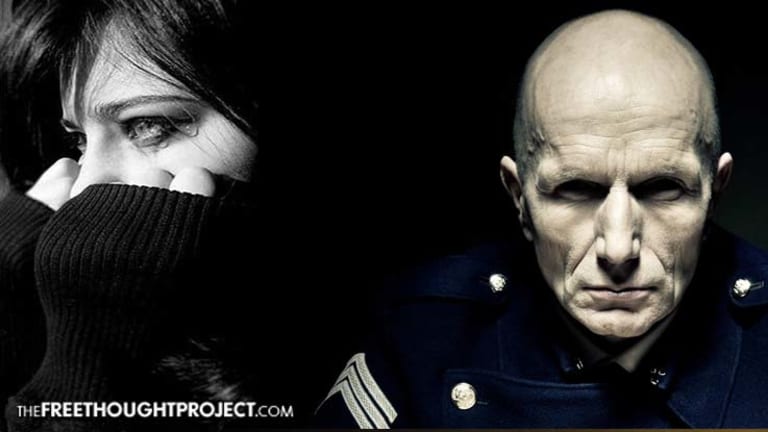 Student Left with PTSD After Reporting her Rape to Cops Only to be Accused of Liking 'Rough Sex'
"After the entire day of being victimized by your police department, I was left feeling paranoid and scared as if I was the criminal," said the rape victim.
Norfolk, VA -- (RT) A student at Old Dominion University in Virginia filed a complaint to federal education officials, claiming campus police didn't let her take a forensic medical exam after reporting she had been raped until after they interrogated her for almost eight hours.
In a personal statement included with the complaint, obtained by AP, the woman said the detectives' comments and questions made her feel like she was "being violated again," including: "Do you like rough sex?" and "I'm just trying to find the crime here."
The eight-hour experience has left her with post-traumatic stress and anxiety disorder, the woman, whose identity has not been revealed, said.
"After the entire day of being victimized by your police department, I was left feeling paranoid and scared as if I was the criminal," she wrote, according to AP.
According to the complaint, the woman told campus police she was raped in her dorm room and had an appointment at a local medical center for a forensic exam the same day. However, instead of taking the woman to the appointment, the campus police brought her to their department. She was held there for nearly eight hours and denied food, water, and access to the bathroom between interrogations, her complaint to federal education officials about the October 2014 incident says.
The woman accused school officials of mishandling the case, noting that she was not informed about her right to seek a protective order against her alleged attacker (who was not an Old Dominion University student) after ODU Police declined to seek one on her behalf. This turned the woman's life into a constant nightmare, forcing her to "live on campus for months in fear that her attacker could return and harm her at any moment," the complaint said.
The woman says she was not allowed to move out of the dorm room, where she was attacked, until after she received a diagnosis for a psychological condition. Her assault was not even added to the school's daily crime log until after a reporter found out about it.
"This validated to me that Old Dominion University never took my sexual assault seriously and does not care for me as one of their students," the woman complained.
 The complaint says the university violated federal law by failing to give the woman written information about the importance of preserving evidence of her rape for a forensic exam. On top of it, it says, the university failed to inform the woman that she actually had the legal right to decline to report the crime to police before getting an exam.
"Had Ms. Doe known about her right to decline to report to law enforcement prior to receiving a forensic examination and medical care, she would have been able to attend her appointment at a local medical center to receive care for her injuries and bleeding after her rape on campus," the complaint said, AP reported.
The woman's attorney, Laura Dunn, said the complaint was filed earlier this week with the US Department of Education, which could fine the school up to $35,000 per violation.
She said that although a criminal investigation was launched after the assault, the alleged attacker was never charged.
Giovanna Genard, a spokeswoman for Old Dominion, a public university in Norfolk, Virginia with around 25,000 students, said the school has "zero tolerance" for sexual assault.
"The University is committed to following all legal requirements for investigating complaints of sexual assault and to treating victims with care, professionalism and respect," Genard said on Thursday.