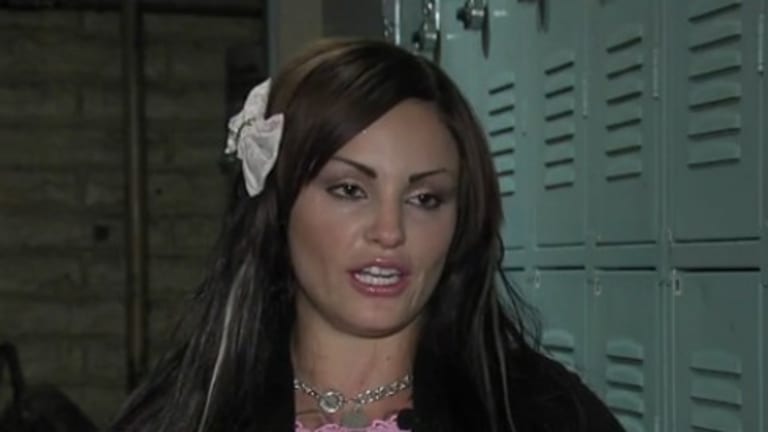 SWAT Raids Strip Club for "Random Inspection," Photograph Strippers for "Investigative Purposes"
SAN DIEGO - A manager at Cheetahs strip club says his dancers felt violated by police who photographed them almost nude.
The mood at the strip club in Kearny Mesa quickly turned intense Thursday night when 10 officers swarmed the building with guns and bulletproof vests, interrupting business for a couple of hours.
"I didn't know if it was a bank robbery or serial killer on the loose the way they had come in like that," said manager Rich Buonantony.
The detectives showed up to make sure all 30 dancers had proper permits and were in compliance. Surveillance video shows the women lined up and officers taking down their information.
"They asked us for our licenses and then took down our Social Security and had us line up in the back of the dressing rooms and take pictures," said stripper Katelynn Delorie.
Delorie is a hairdresser by day and a stripper at night. She has a lot of tattoos and says that made things even worse.
"They made me feel like I was a gang member pretty much and they wanted to document every single one of my tattoos," said Delorie.
Buonantony says he is happy to work with police but hopes they are more subtle about it next time and respect the dancers.
The comments made by Buonantony are typical of people who do not see the expansive totalitarian police state rising around them. To somehow still have believe this police presence is for your benefit is dangerously naive.
A SWAT team raiding a strip club for "inspection" purposes is anything but freedom. SDPD police Lt. Kevin Mayer issued the following statement to 10News:
"One of the many responsibilities of the San Diego Police Department's Vice Unit is to conduct random inspections of strip clubs to ensure dancers are complying with the law and that they have an entertainers permit. In most cases, Vice Unit detectives do not require or request clubs to shut down. Photographs of the entertainers permit and the person in possession of it are taken for investigative purposes."
At what point will these "random inspection" practices done by police expand into local newspaper shops, or local TV stations, or private homes? The premise behind these "random inspections" to enforce and arbitrary "entertainers permit" requirement is immoral at its inception.
Voluntary associations among consensual adults requires no more oversight than selling a cellphone on Craigslist. Once the government decides it needs to step in, tyranny is given a foothold.