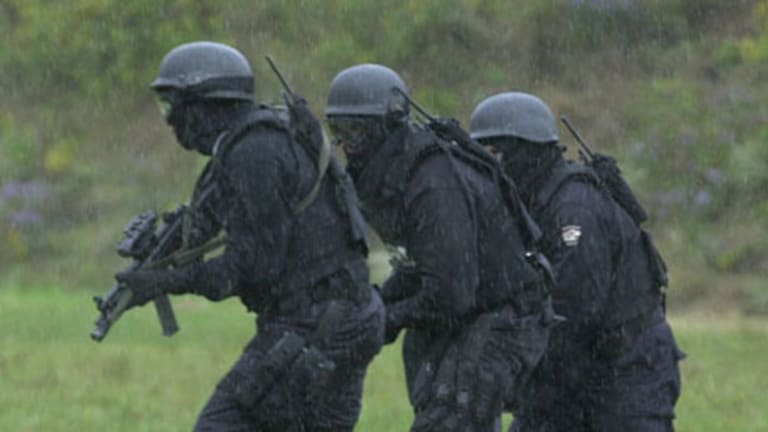 SWAT Team Heroically Ends 6 Hour Standoff with Empty Apartment
Well that's embarrassing.
The Dallas Ft Worth area SWAT forces are known for their bravery and ability to deter crime. Just last year they kept America safe by raiding an organic farm and taking their tomato plants.
They continued this stellar level of protection and service over the weekend by peacefully ending a standoff with an empty apartment.
After no one got to kill anyone for 6 hours they finally got tired of waiting. They quickly banged down the door and to everyone's disappointment, there was nobody inside to shoot first and ask questions later.
**Video Below**
No this is not a story from the Onion.
Obviously there is a tinge of sarcasm in the previous paragraph and that was used to shed light on the utter stupidity of tax-payer money being used to build a giant militarized force that operates under the same bad intel which the armed forces have used to justify large scale murder worldwide.
DALLAS –– A six hour standoff that began after a woman reported being sexually assaulted by multiple men in an Oak Cliff apartment ended with police bursting in and finding no one inside. 
Dallas police are now verifying the 25-year-old woman's story.