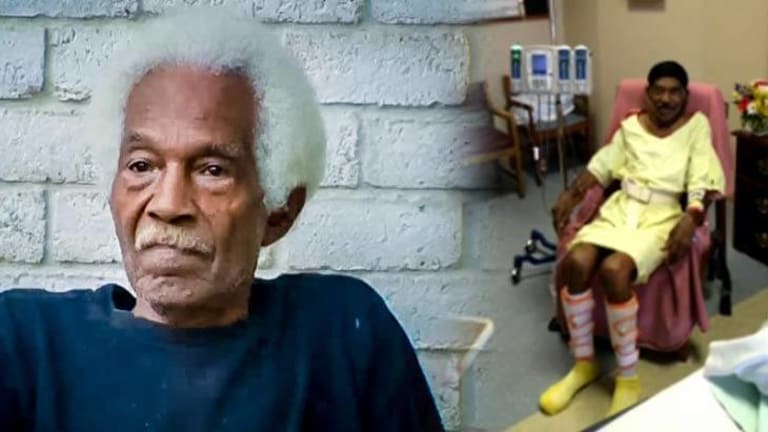 SWAT Raids 81-yo Navy Vet's Home, Broke His Hip, Left Him for Dead in Pool of His Own Feces
An 81-year-old Navy retiree was flashbanged, thrown to the ground and left alone in his house with a broken hip.
Georgetown, TX -- Herman Crisp is an 82-year-old Navy retiree whose life was forever changed last September.
As Crisp was sitting on his front porch last summer, he was met by a heavily militarized SWAT team. The Williamson County Sheriff's department was executing a search warrant of the home over an incident involving Crisp's nephew who'd reportedly been staying at the house.
Due to the subsequent assault by the SWAT team, Crisp has filed a federal lawsuit against the city and the county.
As the SWAT team arrived, they threw a flashbang at the house which knocked Crisp off of his chair, according to the lawsuit. Officers then threw Crisp to the ground and placed him in cuffs. During the assault, Crisp's hip was broken, according to the suit.
After the SWAT team searched the home, Crisp was brought back inside and placed on the floor by the officers. According to the suit, police refused to call paramedics and Crisp was left immobilized and alone.
"After they left I tried to get up then because I had to go to the bathroom and I couldn't go so I just crawled over here and laid on the floor right down there and my sister came and called the paramedics and they came in here," Crisp explained.
He was found a day later by his sister. When she found him, he was lying in his own feces.
According to Boadus Spivey, Crisp's attorney, police have engaged in a silent cover-up. They have been forced to hire a private investigator to get the information for them.
"Things like this don't happen in a vacuum. There's nothing that we've been able to get that identifies the officers, that identifies the action that occurred. We have our client's information, but I had to hire a private investigator just to get enough faxed to determine whether I should file a lawsuit or not. And I'm convinced that the facts are adequate to file this lawsuit and we'll find out now that we have some way to get accurate information," said Spivey in an interview with FOX 7.
Crisp has undergone two surgeries since the raid in an effort to fix the damage. He is not back to normal and now walks with a cane.
"All these police forces are obtaining former military equipment and they are dressing up in these masks and sending them out like soldiers to attack members of our community, and that's wrong," Spivey said.