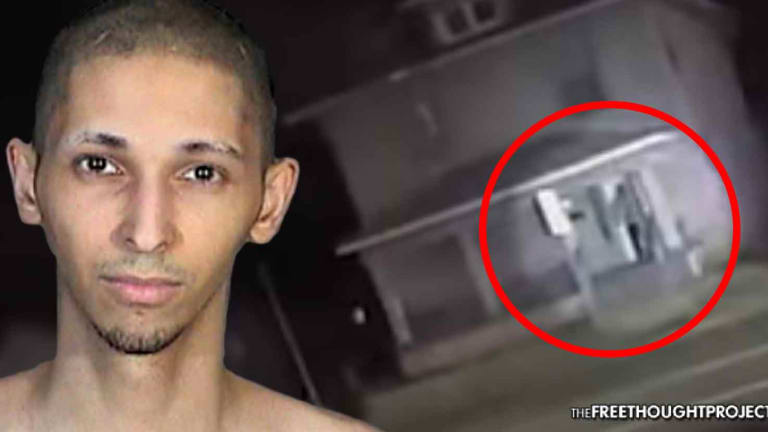 Swatting Suspect Charged, But the Cop Who Killed Innocent Man Will Likely Walk Free
A "swatting" suspect will likely face charges for his actions, but the officer who was quick to shoot and kill an innocent man will likely walk free.
Wichita, KS – As the fallout of the tragic case in which a man was shot and killed by police in an apparent case of "swatting" begins, the suspect responsible for the 911 call will likely face criminal charges, but the officers responsible for the shooting will likely walk free.
Andrew Finch, 28, was shot and killed for the crime of opening his front door when a slew of SWAT team members arrived at his home and claimed that he "reached towards his waistband," possibly preparing to retrieve a weapon. However, the father of two was unarmed, and the reason officers were at this house had nothing to do with him.
The 911 call was placed by Tyler Barriss, 25, a man who had never met Finch and who lived nearly 1,400 miles away in Los Angeles, California. Barriss has a history of "swatting," or calling 911 to file a false report about a fake emergency that includes murder or hostages, prompting the deployment of a SWAT Team. While the FBI claims that around 400 swatting incidents occur each year, reports claim that Barriss has made a significant contribution and has spent time in jail for making fake bomb threats.
In fact, Barriss even went by the username "SWAuTistic" online. He made a call to police on Dec. 28 claiming that he had just murdered his father, and was holding his mother and brother at gunpoint, after covering the house in gasoline with the intent to set it on fire. Barriss used Finch's residence, which had been given out during an argument on a Call of Duty game online that neither Barriss, nor Finch, were involved with directly.
Despite the fact that police should have been able to see that Barriss was not located in the state of Kansas, they took his claims seriously and deployed a SWAT team to the residence.
Barriss was arrested on a felony warrant, and a report from The Wichita Eagle noted that he will likely face charges for "making a fake emergency call," which is a crime under Kansas law that can be treated as a misdemeanor or a felony.
"The crime is a felony when a caller disguises his or her identity using an electronic device or software and in cases where a caller falsely reports violent criminal activity or an immediate threat to a person's life. The maximum sentence a person convicted under the felony version of the law would receive is probation or less than three years in prison. Other potential state court charges depend on the fake story a swatter tells. Someone who calls in a bomb scare, for example, could be charged with criminal threat."
The report also noted that there is a chance Barriss could be charged with Finch's death. If prosecutors pursued a homicide charge, it would likely be second-degree reckless murder or manslaughter. However, The Eagle claimed that it is not likely Barriss will face those charges "if the shooting by the officer is deemed justified."
What about the officer who pulled the trigger? All of the attention surrounding the fact that this shooting resulted from a "swatting" prank has covered up the fact that the shooting itself was carried out by a police officer who shot and killed an innocent, unarmed man.
The officer, who has yet to be publicly identified, will likely claim that he was dispatched to the residence under the belief that he was preparing to apprehend a highly dangerous man who had just committed murder and was holding his family hostage. He will then claim that when that man walked out onto the front porch and reached for his waistband, it made the officer "fear for his life." Thanks to a history of officers who have used that excuse, it is likely that this shooting will be deemed "justified."
While police kill around 1,000 people each year, Philip Stinson, an associate professor of criminal justice at Bowling Green State University in Ohio, noted that between 2005 and April 2017, "80 officers have been arrested on murder or manslaughter charges for on-duty shootings," and during that time, only 35 percent were convicted.
Stinson also claimed in 2016 that since 2005, "there have only been 13 officers convicted of murder or manslaughter in fatal on-duty shootings." That number was zero in both 2014 and 2015.
The murder of Andrew Finch was tragic, and while Tyler Barriss should be held accountable for his actions, that should not take away from the fact that a police officer shot and killed a man who did not threaten him in any way, and he opened fire on a house when he believed there were family members inside.