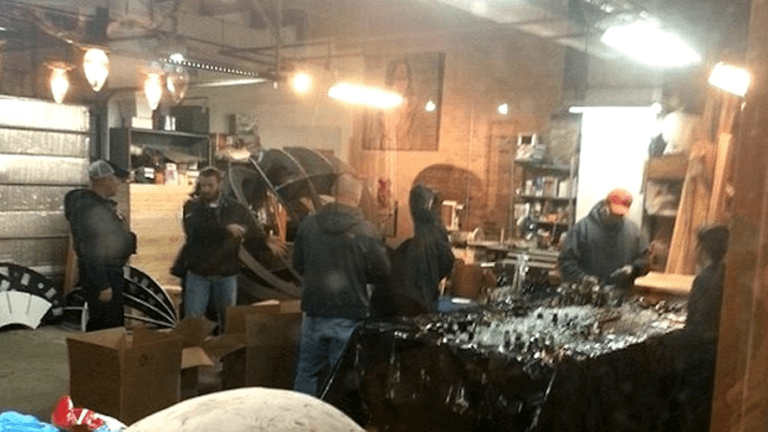 Tax Payer Money Well Spent, Undercover Police Raid Opening Night at Cleveland Art Gallery
May 4, 2014
In an effort to protect the world from the evils of creative expression, police raided opening night at artist Laren Naji's Ohio city gallery.
The criminal elements inside the gallery dared to give away beer and wine to would-be customers.
Six or seven black-clad liquor agents arrived about 7:00 pm. They took an inventory of the beer and wine, around $700.00, which they photographed and confiscated, along with the tip can for the band.
According to Cleveland.com Naji said he had been charged with a first-degree misdemeanor for giving away beer, and that several lawyers had offered to defend him pro bono.
"All I'm doing is trying to make the community vibrant and exciting, and I got this thrown at me," he said.
Roughly 100 to 150 visitors at the gallery witnessed the raid. Police became agitated as witnesses began to take photos and filmed their actions.
Authorities then kicked everyone out of the gallery as they cataloged every bottle of alcohol, emptied every drop of alcohol, and carried them away into an unmarked black van.
It is not known how many untold victims were saved by the heroic actions of the city of Cleveland. However, we can all sleep better tonight knowing that undercover police are raiding art galleries to protect your freedom!
Stay classy Cleveland.