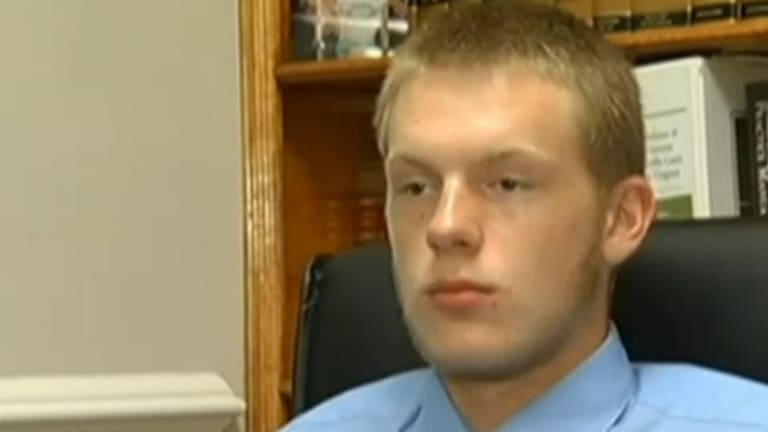 Cops Wanted to Inject this Kid with Viagra and Take Pictures of His Penis, Now He's on Probation
John Vibes
August 4, 2014
17-year-old Trey Sims of Northern Virginia was recently sentenced to a year of probation after he was accused of creating and distributing child pornography for sexting his girlfriend. Naked photos were allegedly shared and texted back and forth between him and his former girlfriend. When the photos were discovered by the girls mother she reported the situation to police, who then treated the case as if it were a sex crime.
Prior to this ruling, police wanted to bring Sims to a hospital to have him injected with a chemical to cause an erection so they could photograph him in an aroused state. They wanted to forcefully create a 'sext' message in order to catch a teen for sexting. Who are the real sickos in this scenario?
The terms of Sims' probation state that he will not be allowed to text, use social media, or the internet at all for an entire year. He is also being forced to complete 100 hours of community service and is not allowed to contact his former girlfriend. If he fails to meet these terms his name will be put into the sex offender registry.
Sims and his family are happy to be out of court, but they are extremely disappointed with the verdict. Not only were these pictures exchanged voluntarily, but there is also no proof that the pictures were actually sent by Sims or that the photos were taken by him. The only proof that they have is that the pictures came from his phone.
"I feel good about the situation, but then again I feel bad because we didn't get what we wanted. It's been hard, these past couple of months, hard on my family, hard on me," Sims told reporters.
John Vibes is an author, researcher and investigative journalist who takes a special interest in the counter culture and the drug war. In addition to his writing and activist work he is also the owner of a successful music promotion company. In 2013, he became one of the organizers of the Free Your Mind Conference, which features top caliber speakers and whistle-blowers from all over the world. You can contact him and stay connected to his work at his Facebook page. You can find his 65 chapter Book entitled "Alchemy of the Timeless Renaissance" at bookpatch.com.