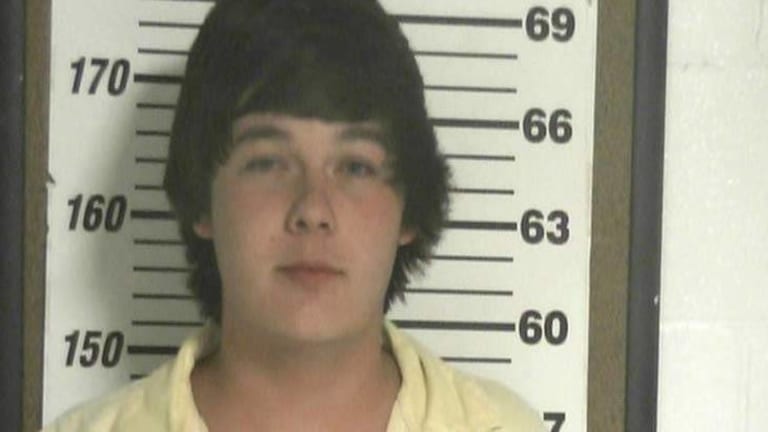 Teenager Thrown in Jail For Calling Cops "Pigs" from a Moving Vehicle
A teenager yelled pigs from the backseat of a car as the car passed an officer on the side of the road. He was subsequently jailed for it.
Newport, TN -- 19-year-old William Reece was arrested last week for yelling "pigs!" at a police officer who was conducting a traffic stop. The officer did not recognize the young man's right to free speech and charged him with "disorderly conduct," and accused him of "creating a hazardous condition that served no legitimate purpose."
According to Newport police, Reece yelled the insult at the officer from a vehicle that was traveling down the road. He was not driving at the time, and was not even in the front seat, so he was not interfering with the driver or the operation of the vehicle.
The police accuse him of cracking the door, which seems like it could be potentially hazardous. This story is unlikely, however, because it would have made much more sense for him to just yell out the window.
Reece was then arrested and held in jail for that day. He was later released on $500 bond.
The arrest report does not allege use of alcohol or drugs and it's unclear if Reece, who posted $500 bond the same day, agrees the facts are as alleged, particularly that he opened the door rather than rolled down its window.
According to experts, the fact that he allegedly opened the door is where he went wrong.
"If the arrest had occurred for shouting through an open window, it probably would have been unconstitutional, opening a door while a car is moving is probably a traffic violation,"Vanderbilt University Law School professor Christopher Slobogin told USNews.
"Even if there is good reason to believe the real reason an individual is arrested is because of an exercise of First Amendment rights or animus toward the arrestee, probable cause for a traffic violation immunizes the arrest from constitutional challenge," Slobogin added.
Opening up a car door while the vehicle is moving is never an intelligent thing to do, but it is obvious that the cop made this arrest to fuel his own ego. In most cases, if someone were to open their car door while driving they might not even get pulled over, and if they do get pulled over they might get a ticket. Since the young man insulted the officer's ego he was hunted down and given the harshest possible treatment. It's not far-fetched to believe the officer wanted the kid to sit in jail for a night, simply to "teach him a lesson."
John Vibes is an author, researcher and investigative journalist who takes a special interest in the counter-culture and the drug war. In addition to his writing and activist work, he organizes a number of large events including the Free Your Mind Conference, which features top caliber speakers and whistle-blowers from all over the world. You can contact him and stay connected to his work at his Facebook page. You can find his 65 chapter Book entitled "Alchemy of the Timeless Renaissance" at bookpatch.com.