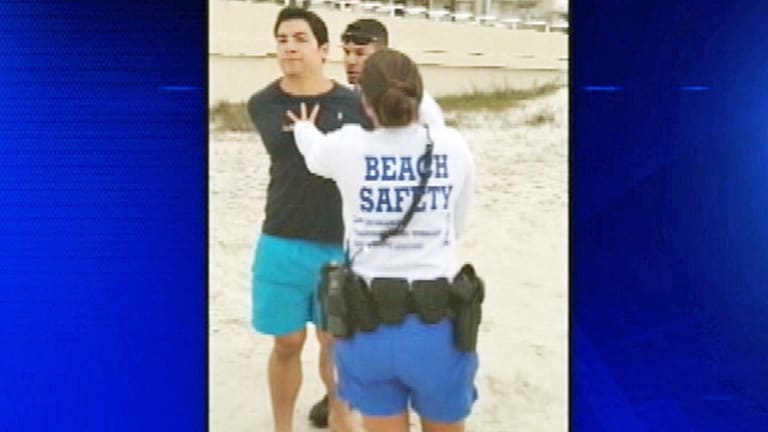 Teens DO NOT Remain Silent as Their Friend is Harassed and then Tasered for Not Talking to Cops
March 28, 2014
DAYTONA BEACH, Fla. — A video surfaced of an arrest and tasering this week of a teenager whose only alleged crime was not talking to the police.
Two Officers approached the teen and questioned him about drinking and he refused to answer.
The police can ask as many questions as they would like, and no one is required to answer them. This teen was apparently of his right to remain silent and the cops did not like it.
His refusal to answer and show his ID however, led to violent escalation by the police. At one point the male officer says, "he's not under arrest."
All this teen wanted to do was to be left alone. Instead he was treated like livestock.
The heartening aspect of this incident was the fact that all of his friends refused to stand idly by as they watched the senseless violence.