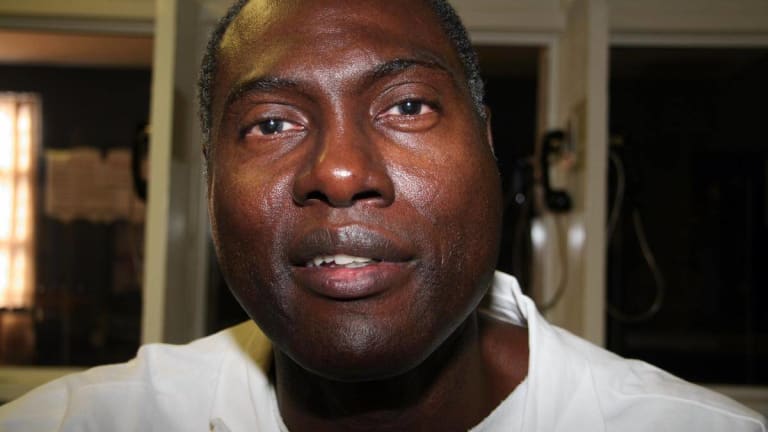 Texas Inmate Must Stay In Prison, Despite Conviction Being Overturned 34 Years Ago
April 21, 2014
A Texas inmate with the critical thinking ability of a first-grader has been waiting some 34 years for a new trial. And now he'll wait some more.
In a recent ruling, a judge decided that Jerry Hartfield's constitutional right to a speedy trial had not been violated — despite being imprisoned since 1980 on a murder conviction that had been overturned — because, in essence, Hartfield did not ask for a new trial.
Judge Craig Estlinbaum found the state had been negligent in failing to retry the 56-year-old man, and that his ability to adequately defend himself had diminished over time, but he ultimately ruled Hartfield was responsible for his own incarceration because he failed to seek a new trial.
The decision is the latest in a series of confusing and baffling proceedings that have kept the Bay City man behind bars since his 1976 conviction for robbing and killing a bus station worker in 1976.
Hartfield, whose IQ has been estimated at 51, claims he is innocent and that police used a false confession against him. He was sentenced to death, but his conviction was overturned in 1980 by the Texas Court of Criminal Appeal, which ruled a juror had been improperly dismissed for voicing concerns about capital punishment.