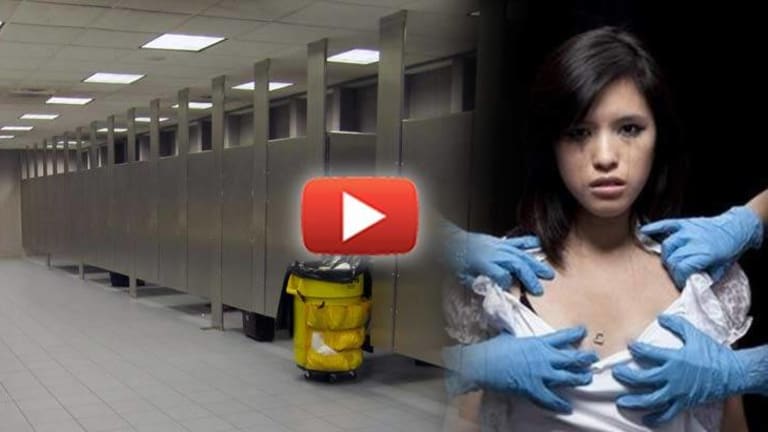 TSA Agent Forced College Student into Bathroom for "Security Search" and Sexually Assaulted Her
TSA hits a new low after a male agent brought a young woman into an airport bathroom for "security" purposes, and sexually assaulted her.
New York, NY -- Walking through a TSA checkpoint is a violating experience for everyone, but on some occasions it can get even worse. In one extreme case, a TSA agent was recently arrested for luring a traveler into a bathroom under the pretense of a security search, and molesting her.
40-year-old Maxie Oquendo of the Transportation Security Administration is accused of sexually assaulting a 22-year-old woman as she attempted to travel through New York's LaGuardia Airport on Tuesday night.
"Supposedly he took her into another area using his official position, being in uniform, and she thought it was a part of his official duty," Joe Pentangelo, a spokesman for the Port Authority of New York and New Jersey said.
The charges against the agent are strange, and are not the same as charges that would be given in a typical sexual assault case. The agent was charged with "forcible touching, official misconduct, and unlawful imprisonment."
Oquendo was fired from the TSA just after the arrest this week.
TSA administrator Peter Neffenger made a statement on the arrest but had very little to reveal about the situation, saying only that "TSA is working in close partnership with the Port Authority Police Department in support of this investigation."
Sadly, situations like this are not uncommon. As we reported earlier this year, two Denver TSA agents were fired after a former employee came forward, exposing a sick game developed by the two in order to molest unsuspecting male passengers.
John Vibes is an author, researcher and investigative journalist who takes a special interest in the counter-culture and the drug war. In addition to his writing and activist work, he organizes a number of large events including the Free Your Mind Conference, which features top caliber speakers and whistle-blowers from all over the world. You can contact him and stay connected to his work at his Facebook page. You can find his 65 chapter Book entitled "Alchemy of the Timeless Renaissance" at bookpatch.com.