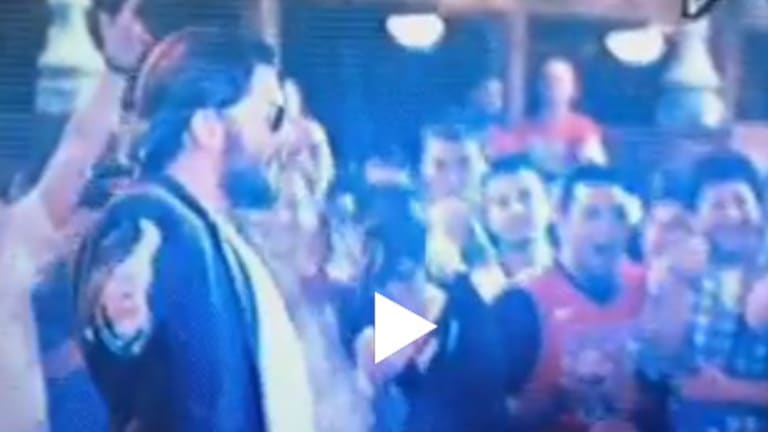 Tuscon Riot: Student Laughs as He's Sprayed by Rubber Bullets, Thug Cop Attacks Innocent Girl
March 31, 2014
Tuscon, AZ -- College kids, who'd rather protest the outcome of a basketball game than cops murdering people, got a slap in the face of what the police state looks like Saturday night in Tuscon, AZ.
As Wisconsin fans celebrated in the streets in Madison, Arizona fans and students were greeted by dozens of riot police who allegedly shot beanbags and tear gas into crowds in Tucson.
At least one person in the crowd was brazen enough to confront riot police head-on.
However, some people were clearly not looking for trouble, yet this jackboot thug couldn't help himself and felt it necessary to waylay an innocent girl.

Maybe next time these college kids take to the streets it will be to protest the expansive police state instead of the outcome of a meaningless sports contest.