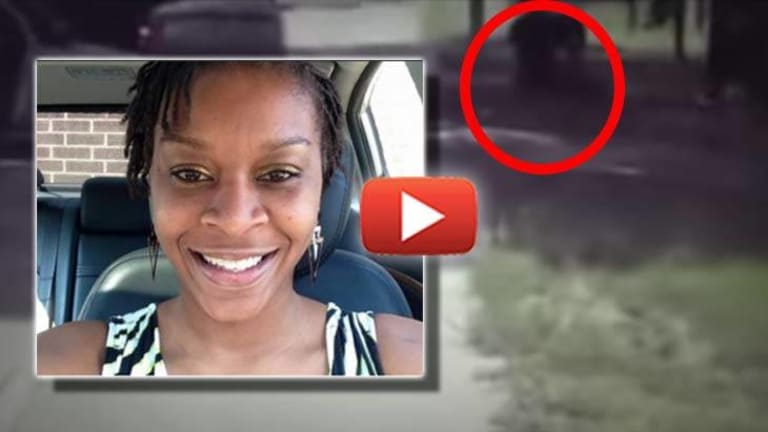 Police Brutality Activist Mysteriously Dies In Jail After Being Pulled Over for Improper Lane Change
A 28-year-old-woman mysteriously died in police custody just days after Texas police slammed her head into the ground during a routine traffic stop. #SandraBland
Waller County, TX -- A Naperville woman died in police custody Monday, after being assaulted by cops just a few days before, during a routine traffic stop. Authorities are claiming the woman committed suicide.
According to Waller County Sheriff's Department officials, 28-year-old Sandra Bland was pulled over last Friday for "improperly signaling a lane change" and charged with "assault on a public servant."

However, Waller County Sheriff Glenn Smith said in a statement Bland "had been combative on the side of the road." He did not say she physically attacked one of his boys, and video of any "assault" on a police officer does not yet exist. What does exist is cell phone footage taken from afar by a bystander showing several officers on top of Bland, one of whom slammed her head into the ground.
"You just slammed my head into the ground. Do you not even care about that? I can't even hear," Bland can be heard saying in the video. She repeats while being dragged into custody, "You slammed me into the ground and everything."
Also audible in the footage is an officer telling the witness recording the assault to leave.
According to Smith's statement, Bland was last seen by jail employees at 7 a.m. when she was given breakfast, and last heard at 8 a.m. over the intercom. One hour later she was found dead, supposedly by "self-inflicted asphyxiation," according to deputies. Yes, that's right - sheriff's deputies. Not medical examiners or a coroner, but a couple cops decided they were qualified to report the findings of their "autopsy."
Smith goes on to say "any loss of life is a tragic incident. While the investigation is being conducted by outside agencies, the Waller County Sheriff's Office will continue to observe the daily operations of the jail to always look for improvements and/or preventions of these incidents."
According to a press release, CPR was applied by authorities.
As is to be expected, Waller County DA Elton Mathis firmly defends the officers' account, stating "I do not have any information that would make me think it was anything other than just a suicide." Well, he wouldn't actually admit there are surveillance cameras in the jail cell that would show what happened, because that could incriminate his clients, right?
The investigation is now being overseen by the Texas Rangers.
Many people who knew Bland have contacted news affiliate ABC7 saying they
"do not believe the official version of what happened and say this is a case of foul play in a county with a history racial intolerance."

Friend Malcom Jackson states "After he pulled her out of the car, forced her and tossed her to the ground, knee to the neck, and arrested her."

"We're very suspicious and we're a very tight community and we're very upset that this has happened and it seems like there's nothing really being done about it." - LaVaughn Mosley

"I do suspect foul play. I believe that we are all 100 percent in belief that she did not do harm to herself." - Cheryl Nanton

"The Waller County Jail is trying to rule her death a suicide and Sandy would not have taken her own life. Sandy was strong. Strong mentally and spiritually...[She] was a warm, affectionate, outspoken woman" - LaNitra Dean

"Each one of us feels like we lost a part of ourselves, and it's hard, it's going to be hard for a very long time." Sharon Cooper, sister.
Bland was a vocal advocate for the Black Lives Matter movement and routinely spoke out against police brutality.
There are a lot of questions surrounding the death of Sandra Bland. Why was the witness recording from a distance told to leave? They were not interfering in any way. Why did it take several officers to subdue a small woman? Why was she removed from her vehicle in the first place when it is routine for police to tell drivers to remain inside the vehicle during such routine stops? There was no mention by authorities of any need to remove the woman for any reason, nor has any dash cam footage been released or even mentioned. And if she committed suicide, why were zero details given by the sheriff during his statement as to exactly how this young woman managed to pull it off?
Why? It's quite simple and extremely disgusting. Because they can get away with it.
A small protest in honor of the Willowbrook High School graduate was held Wednesday in front of the Waller County Jail. The family plans to bring her body to her hometown in Illinois for a proper burial, just as soon as the authorities are done with her.