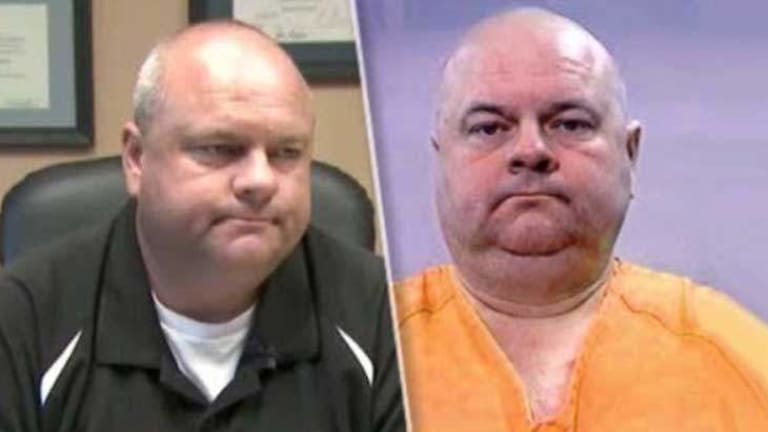 TX Police Chief Who Brutally Raped 7-Year-Old Boy on Multiple Occasions, Found Dead
The former chief of police was found dead in his backyard this week.
West Columbia, TX-- Taxpayers will be avoiding an expensive trial in the case of a pedophile cop who was scheduled to begin litigation on Monday. The Former police chief, Michael Palmer, was found dead in the backyard of his home on Thursday.
Palmer took off on the run after he was indicted in 2013, when it was uncovered that he had bound, gagged and sexually assaulted a 7-year-old-boy, repeatedly, beginning in 1998, Click2Houston reported. Bondage gear was also found in his office in the West Columbia Police Department.
Police and volunteers scoured the area, searching for him, but were unsuccessful. Fortunately, the accused menace to society returned two weeks later.
The former sheriff was fired back in 2013, prior to the discovery of his sordid sex crimes, for stealing painkillers from evidence at the department. Remarkably, it was his own officers who had turned him in when they grew tired of him being impaired at work. The officers reportedly noted at least ten instances of intoxication while on duty in his final month with the department.
While pedophiles come from all professions and all walks of life, a badge is a very dangerous thing for these predators to wear. A quick search on The Free Thought Project for the term "molestation" will give any reasonable person the chills.
The cause of Palmer's death has not yet been revealed. Whether this was justice and community service from a concerned citizen or victim, or if Palmer took his own life to avoid justice, West Columbia, Texas, may now be a little bit safer.