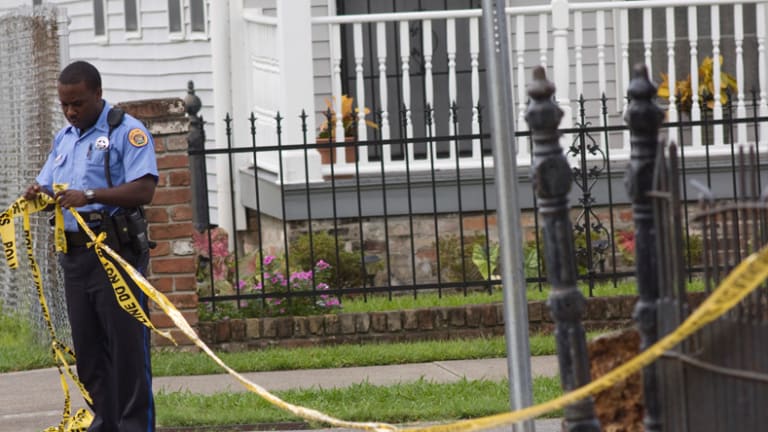 LAPD Kill Unarmed Man Who Was Reportedly Laying on Ground When Shot
24-year-old Ezell Ford was shot and killed by police on the night of August 11th in South Los Angeles. Ford was stopped by police around 8:20 p.m, because there was a shooting in the area and Ford just happened to be in the wrong place at the wrong time.
According to a statement made by the Police Department, during the course of the stop "a struggle ensued" and police opened fire. Ford was badly injured, and was taken to a local hospital where he later died.
The police have not yet commented on the details of the incident, but the mother of Mr. Ford said that her son was lying on the ground and complying with the officers' commands when he was shot. She also said that police refused to let her know where her son was hospitalized.
Ezell Ford is the 531st innocent person killed by law enforcement officers in LA since 2000.
This shooting comes in the aftermath of the police shooting of an unarmed teenager in Ferguson, Missouri, which has sparked outrage across the country.
There has been a protest announced for Sunday, August 17 at 3:00pm. The specific location of the protest is to be announced, but more information can be found on the Facebook event page.
John Vibes is an author, researcher and investigative journalist who takes a special interest in the counter culture and the drug war. In addition to his writing and activist work he is also the owner of a successful music promotion company. In 2013, he became one of the organizers of the Free Your Mind Conference, which features top caliber speakers and whistle-blowers from all over the world. You can contact him and stay connected to his work at his Facebook page. You can find his 65 chapter Book entitled "Alchemy of the Timeless Renaissance" at bookpatch.com.