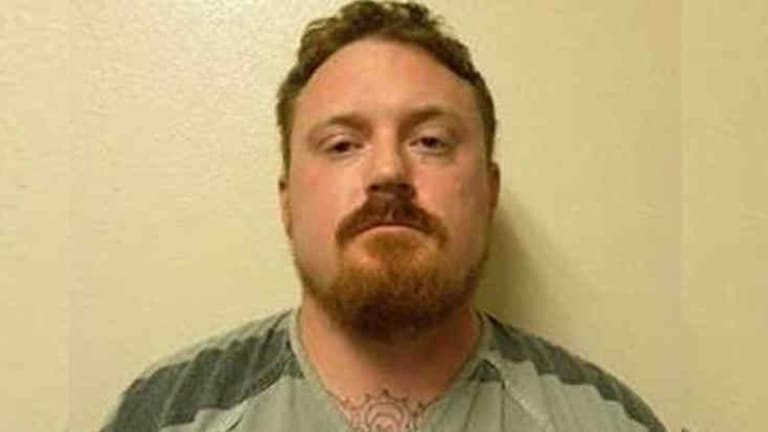 Cop Shoots Unarmed Man in the Back, Pepper Sprays His Dying Body, Then Runs Away
Rocky Ford, CO-- Former Rocky Ford police officer will be standing trial on second degree murder charges after a preliminary hearing Thursday morning.
James Ashby was arrested on Nov 14., and fired that day for the killing of 27-year-old Jack Jacquez on October 12.
Jaquez was reportedly out skateboarding when Officer Ashby approached him. Ashby then followed the man home and into his mother's house. Jaquez reportedly knocked on the back door and when his mother let him in the officer followed.
According to court records released Thursday, Ashby told investigators that he followed Jaquez into his own home because he thought he was a burglar. The Colorado Bureau of Investigation found that Ashby never identified himself as a police officer and had no reason to believe the Jaquez was committing any crime before the shooting,
According to the family, Ashby then raised his gun just inches from Jaquez' mothers head and shot her son in the back, causing the bullet to pierce his heart. The officer proceeded to pepper spray the man's back as he lay bleeding out on the floor, then fled the residence.
Officer Ashby said Jacquez was reaching into his backpack, but eventually followed orders to show his hands. According to Ashby's statements, Jacquez then grabbed a baseball bat and started swinging it around, an action that caused him to fear for his life.
Viola Jacquez, the victim's mother witnessed the killing. She watched as the officer chased her son into her home and then shot him in the back just before pepper spraying her dying son. She claims there was a brief struggle between the officer and her son over his skateboard, before her son let go and walked away.
"I froze," Viola Jacquez, the victims mother, told The Denver Post. "Honestly, I froze. I could not speak, but I could see. It was one of those moments where you're falling off a cliff."
Investigators found that Jacquez was not a threat when he was shot.
This wasn't the first time this officer has been accused of misconduct, either. Ashby has had multiple accusations against him from his previous job at the Walsenburg Police Department. The allegations against Ashby range from using profane and derogatory language on the job to sexual harassment against a dispatcher.
Ashby had only been with the Rocky Ford police department for five months when he killed Jacquez and already had three internal investigations launched against him, including one for excessive force that was filed just days before the killing. The Denver Post reports that the Rocky Ford Police Department did not review Ashby's disciplinary records from Walsenburg before hiring him.
"Viola Jacquez hasn't moved back into her home since the shooting, returning only to grab her cats and occasionally speak to her son in his room.

Candles mark the spot where Jack Jacquez's head and feet came to rest after he was killed. A stain marks the spot on the area rug where his sister cleaned away blood and pepper spray. A tiny bullet hole in the front door serves as a reminder of a night the family cannot forget", Jesse Paul of the Denver Post wrote.
The trial is scheduled for February and Ashby will remain free on bond until then.