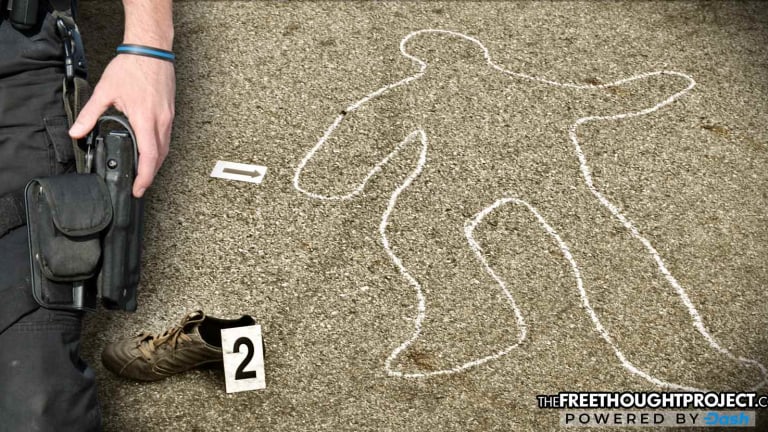 In Just Under 2 Hours, A Single Police Department Shot and Killed Three People
Officers from a single police department killed three people in the span of just 2 hours, and they are now keeping information from the public.
Kansas City, MO - Last week, three people were shot and killed by officers with the Kansas City Police Department within the span of just two hours, sparking outrage in the community and forcing the department to reassess their policy in regards to use of lethal force.
The first shooting happened near the 3800 block of North Jackson when police shot a woman who was allegedly wielding a sword. Despite the fact that the woman was isolated and engaged in a standoff with no hostages, police shot her anyway, taking her life. The next shooting occurred less than an hour later, and police have released even fewer details about this incident, saying only that they responded to a report of a disturbance, where there was a fight, "possibly about a golf cart."
In this incident, police killed two of the people involved, but have not released a detailed statement about what transpired.
Captain Lionel Colón said in a statement that the officers had "no other option than to use deadly force."
"KCPD understands the concern when deadly force is used. We study the science behind its use. We train accordingly over and over again to thoroughly prepare ourselves," he said.
As is the case with essentially every police department in the United States, Kansas City police believe that they have the power to be judge, jury, and executioner if a particular situation does not go exactly the way they want it to, or if a suspect refuses to obey their every command.
The website for the Kansas City Police Department states that its officers are "authorized to use deadly force in order to protect themselves or others from what they reasonably believe is an immediate threat of death or serious bodily harm."
However, in the vast majority of cases where people are shot by police, they are actually not posing a threat to anyone's life, they are simply disobeying an officer's orders or trying to run and hide to evade arrest. Sadly, in many cases, victims of police violence haven't even hurt anyone—many of them are just nonviolent drug offenders who don't want to be taken away and put in a cage for something that shouldn't even be illegal.
If police actually only used force in situations where someone posed a threat, it is likely that these types of conversations and criticisms would not even exist.
Due to the Kansas City Police Department's history of excessive force, the city has attempted to make some policy measures to appease residents who are concerned about the violence, but these measures have not had much of an impact on how police do business.
According to KCUR, Jackson County Prosecutor Jean Peters Baker created a use of force committee in 2012, amid controversy about unnecessary police violence.
"We spend a significant greater amount of time than we used to talking to victim's families, helping them understand our process. These particular cases, among all cases I look at, bear the greatest burden for community on whether or not they trust a process," Baker said.
It seems at this point, in Kansas City and the rest of the United States, that people have absolutely no reason to trust in the legal system and its enforcers, and if anything, efforts by government agents like Baker are doing more harm than good. It sounds like Baker is more interested in making victims of police violence more comfortable with the legal process, instead of actually ending the violence.
Local activist Damon Daniel with Ad Hoc Group Against Crime pointed out that police escalation of violence is at the heart of this issue.

"Often officers use the excuse that they felt they were threatened. Well, if they are maintaining distance, how much of a threat can that person be?" Daniel said.
"We certainly want law enforcement to return home safely, but we also want them to protect us even when we are perhaps in not in our right minds or on the right side of the law," he added.
This point highlights one of the major problems with police in the U.S. They enter into situations seeking complete obedience, and if they don't immediately receive it, they will escalate the situation to violence. If they were really concerned with helping people, de-escalation would be their top priority, and they would do everything in their power to subdue people peacefully, even at the risk of letting them escape.