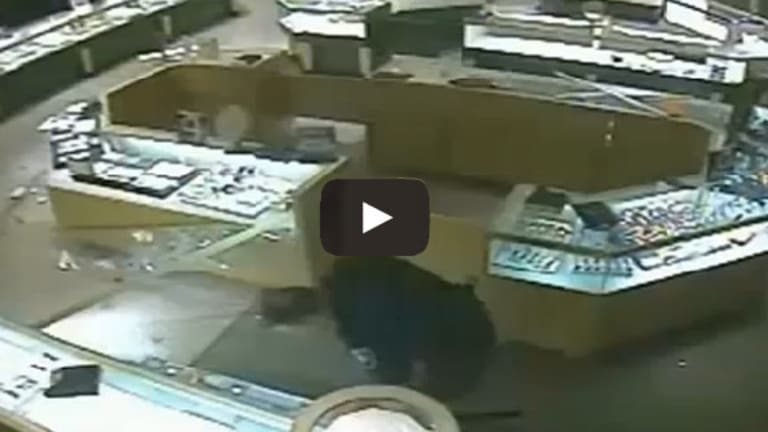 Is that a Uniformed Cop Stealing an $8,000 Watch on Video? Yes...Yes it is.
April 29, 2014
Kevin Burgs of the Pembroke Pines Police department was one of several police officers responding to a call at a local jewelry store which had just been robbed.
Being the good Samaritan that Burgs pretends to be, he did not want this jewelry store owner to be hurt by the potentially deadly watch, so he confiscated it; 'took one for the team' as they say.
Now Burgs would be tasked with the hardship of carrying around this burdensome watch.
What a truly great man....Or is he just a common thief? "I'll take common thief for $200 Alex."
According to WSVN 7 News, that morning suspects had come through the store's ceiling in the Pembroke Lakes Square shopping center and stole an estimated $75,000 worth of jewelry, according to investigators. The men fled the scene before police arrived.
According to the Pembroke Pines Police Department, Burgs was captured on surveillance video carrying a ladder around the store. On another surveillance, two watches are seen on the floor. Burgs is seen putting down the ladder to pick up his gun. As he picks up the gun and leaves the store, only one watch remains.
Investigators said they found the nearly $8,000 watch inside Burgs police cruiser.
Burgs has been charged with grand theft.
Amazingly enough, he has pleaded not guilty; maybe he really thinks he was doing the jewelry store owner a service by taking this watch.