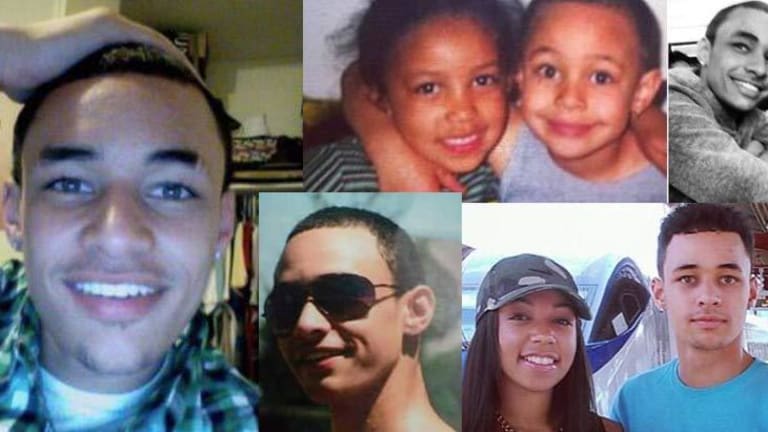 Cop Parents Pull Strings for their Son to Cover Up Murder of Young Man at a Party
A community is outraged after a 20-year-old was murdered and the police are refusing to investigate.
Middletown, DE -- The family of 20-year-old Ty Sawyer is now in mourning after the young man was brutally beaten to death. Local authorities know who the murderer is, but there will be no charges pressed. There won't even be an investigation according to the police department.
Ty's killer has been identified as University of Delaware hockey player Patrick Downey. He also happens to be the son of two former police officers. Sources report the beating occurred at a party. Downey allegedly beat Sawyer, knocking him unconscious, then kicked him in the head, killing him. It has been reported that Downey's mother took him into the police station after the murder in an apparent attempt at damage control. Together they filed a reportedly false claim that the two young men "agreed to fight." As a facebook post by Danielle Balback points out,

"Ty never never got a chance to tell police that he did NOT agree to fight. He couldn't, he had been viciously beaten and kicked to death, just a few hours before. And even if Ty had agreed to fight, did police get details on the terms of that agreement? Did Patrick Downey claim that the 'two agreed to fight until one of them was DEAD'?"
The police ruled the death "not a homicide" before family and friends even knew what happened, while the community is taking it upon themselves to ask these questions. It is utterly disturbing that a brutal murder is not being investigated because the murderer claims the victim was fine with it. Patrick Downey is clearly a violent young man capable of killing another human being with his bare hands. He's lucky he has two seasoned veterans to guide him through his first coverup.

Even the authorities are parroting this ridiculous narrative.
Both Sawyer and the person he fought with were party guests, Officer First Class Tracey Duffy Told the News Journal.
"The two agreed to fight," Duffy said.
Family and friends are asking for help in demanding justice for Ty.
"Please help this ache in our hearts' start to ease just a little. Please do not allow the ones that took an oath to Protect and Serve, ALL, choose who they Protect and Serve or when and if they enforce the law. Ty Sawyer was a real person! He was a son, a brother, a cousin, a nephew and a friend. He ignored and avoided Patrick Downey's threats and bullying for months. Now he's dead and Patrick Downey, the son of two former police officers, is free. And Ty's big, bright smile will never have a chance to light up another room! Please call and/or email Attorney General, Matt Denn and Governor Jack Markell and demand JUSTICE for TY!!!"
We urge any witnesses with information to come forward, either to [email protected] or another trusted media source. Please help us find justice for Ty by sharing this article with your friends and family.