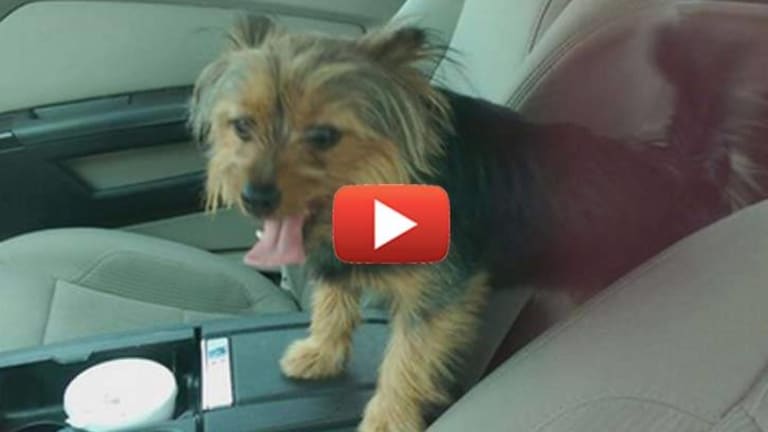 Veteran Arrested For Freeing A Dog From A Hot Car, "I've seen enough death and destruction."
A community is choosing sides after a veteran was arrested Monday for freeing a distressed dog from a hot car.
Athens, Georgia - A man was arrested this week for breaking the window of a Mustang to rescue a dog that was inside. Veteran Michael Hammons noticed a crowd gathering around a car when he was at a local shopping center. When he approached the car, he noticed that there was a distressed dog inside, who seemed to be overheating.
Hammons sprang to action immediately, busted the window with the leg of his wife's wheelchair, and rescued the dog.
When she returned to the car, the owner of the dog was furious and insisted that she was only in the store for five minutes. However, witnesses say that the dog was left alone in the car for a very long time, and that the car had been very hot.
When police arrived to cite the woman for leaving a dog in a hot car, she insisted that the they press charges against Hammons for breaking her window, and the police ended up arresting him as a result.
"It wasn't just five minutes like the lady stated, it was a lot longer. I personally felt the heat in the car; I saw the dog panting. This dog was in distress," Hammons said.
"I've got PTSD, and I've seen enough death and destruction. And I didn't want anything else to happen if I could prevent it," Hammons added.
When asked if the police would have made the arrest if the owner of the dog did not insist, Oconee County Chief Deputy Lee Weems said, "No we would not have made those charges on our own. The deputies on scene say the owner of the dog and the car were very insistent that he be charged with criminal trespassing."
"If it is 80 degrees outside, within 30 minutes, it will be 114 degrees inside a vehicle, even with the windows cracked," Weems added.
This is a situation that could have easily been resolved personally between Hammons and the owner of the dog, but unfortunately, she chose to delegate a kidnapping instead of working to find a peaceful solution.
John Vibes is an author, researcher and investigative journalist who takes a special interest in the counter culture and the drug war. In addition to his writing and activist work he organizes a number of large events including the Free Your Mind Conference, which features top caliber speakers and whistle-blowers from all over the world. You can contact him and stay connected to his work at his Facebook page. You can find his 65 chapter Book entitled "Alchemy of the Timeless Renaissance" at bookpatch.com.