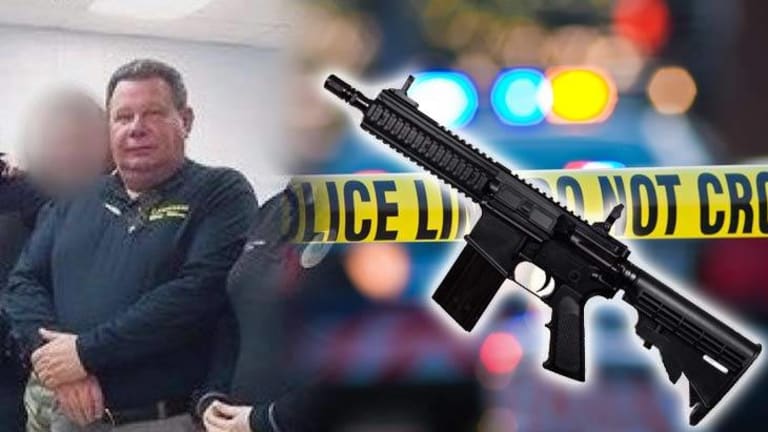 Vicious Cop Charged After he was Caught Hurting Young Girls by Shooting Them with a BB Gun
Parents and children are in shock after being attacked by a person who claimed to protect them.
Oneida, TN -- Oneida Police Lieutenant Michael Wilson has been charged with assault after he was caught shooting at girls as they played volleyball.
One of his victims, 17-year-old Addison Caldwell, recounted the frightening details in an interview with WVLT.
"We were just playing volleyball and all of the sudden I just heard a 'gun-click' sound and I was just freaking out because it was so fast and then all of sudden, something hits my leg," she said.
"My daughter came running in here saying 'mom something got me in the back of the leg' and yelling there's a man shooting us and of course I'm like 'oh my gosh what's going on?'," says Caldwell's mother, Angela Gulley.
"We kept hearing metal. I guess it was from the garage; it kept hitting the garage," Caldwell recalled.
"He's a lieutenant and I don't think that's right for him to be doing that," she said.
"It just kind of hurts. I'm still in shock that we have someone in our county that would hurt our children and be in a position that was supposed to protect us and not bully us," says Gulley.
Multiple other children were hit with the shots as well.
WVLT reports:
According to a police report, several kids were playing volleyball at a church when they were hit by BBs. The kids said the shooter fired from a porch of a trailer next to the volleyball field. The investigating officer noted several red welts on the kids' backs, legs and calves.

That officer went to the home of Lt. Michael Wilson and spoke with his son, Chris Wilson. They were told Michael Wilson was in bed. Witnesses said Chris Wilson was not home during the alleged BB shooting.

When the investigator found Michael Wilson, he noticed that Michael seemed very intoxicated. Michael Wilson told police he didn't shoot the BB gun, but he owned one laying on the front porch.
One can't help to relate this incident to the case of Tamir Rice who was shot and killed as he played with a BB gun in a park. Rice never shot at anyone, he was killed for simply holding the gun.
Wilson was actually shooting at people with his BB gun and he wasn't even arrested. He was merely charged with assault and placed on paid vacation.