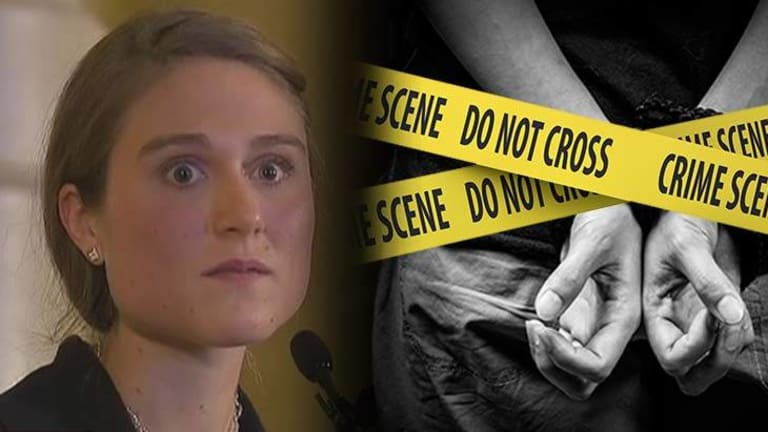 Sex Trafficking Victim: Police Not Only Failed to Stop the Rape Trade, But they Participated In It
A victim of a sex trafficking organization testified recently that not only did police allow the trafficking, but that they participated in assaults on the young women.
Denver, Colorado - A victim of sex trafficking has come forward to reveal that police are many times instrumental in sex trafficking operations.
Jessa Dillow-Crisp recently testified at the Colorado State Capitol, during Human Trafficking Awareness and Advocacy Day, about the horrible experiences that she had in her past.
"I was a little girl and was sexually abused by family members. I had to pose for pornographers and was sold to countless men on a daily basis," she said.
To make matters even more hopeless for the woman, she was unable to report the abuse or go to the police because there were a number of police officers who were actually involved in the kidnapping and abuse.
"There was gang raping, the police officer who handcuffed me and raped me, told me I would be put in jail if I opened my voice," she said.
"I had somebody very close to me tortured and she eventually died in front of my eyes. This stuff happens and I'm here to tell you the reality of its existence," she added.
Now that the victim has gone public with her story, there are a number of state and federal law enforcement agencies involved with her case. They have confirmed the woman's version of events through their own research. The agencies have also reported a number of arrests, and a number of victims recovered in the state of Colorado alone.
"The Innocence Lost Task Force recovered 18 children in a one week period, who were being exploited through prostitution. In the hands of their abusers, they're subjected to numerous assaults, illicit drugs and continued abuse, including sex trafficking," Thomas Ravenelle of the FBI said.
"It's not an issue we can arrest and prosecute our way out of. It's only through a multi-disciplined approach involving investigations, prosecution, victim advocacy, treatment and professional care, parents and communities as a whole where we can make a difference," he added.
This is certainly no isolated incident, we sadly report on these types of crimes on a fairly regular basis. We have witnessed a massive raid in which over 50 police officers were arrested for accessing child pornography. In a study conducted last year, it was revealed that sexual misconduct is the second highest of all complaints nationwide against police officers, representing 9.3 percent in 2010.
It is actually surprisingly common for police to be involved in these types of activities. This is not because all police officers fit the same psychological model, but because there is an incentive that is created through the institution that encourages this type of behavior. A position that provides above the law privileges and legal protection will undoubtedly attract people who want to violate the law.
John Vibes is an author, researcher and investigative journalist who takes a special interest in the counter culture and the drug war. In addition to his writing and activist work he organizes a number of large events including the Free Your Mind Conference, which features top caliber speakers and whistle-blowers from all over the world. You can contact him and stay connected to his work at his Facebook page. You can find his 65 chapter Book entitled "Alchemy of the Timeless Renaissance" at bookpatch.com.