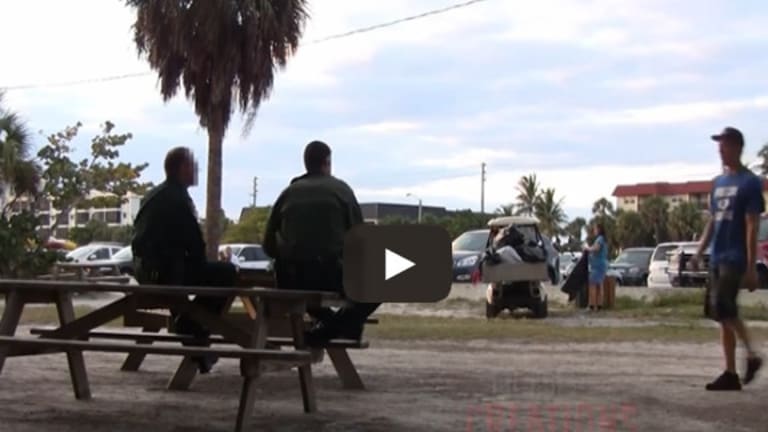 VIDEO : Should You Be Arrested for This?
May 22, 2014
Charles Ross is an internet comedian of sorts who films himself doing, what some would call, funny stunts.
One day in March of 2013 Ross gathered up the courage to hurdle over two Sarasota County Deputies sitting at a picnic table.
After he completed this acrobatic feat over 2 cops he begins to exchange words with them.
One of the deupties tells him that the next time he does this he will, "break his freakin' neck!"
Really? Is that how Sarasota County Deputies treat people who've cause them no harm, by threatening to break their necks?
Once they found out they were on film the deputies got really mad and decided to arrest Ross for some alleged crime.
The off-duty deputies charged Ross with Breach of the Peace and Disorderly Conduct. According to the police report the deputy was in fear of being caused personal injury.
"the defendant was in extremely close proximity to striking my head and neck, or possibly landing on me…his actions placed me in immediate risk of personal injury."
The charges were later changed to culpable negligence along with resisting arrest without violence.
What do you think? Did Ross deserve to be arrested for simply jumping over a cop?