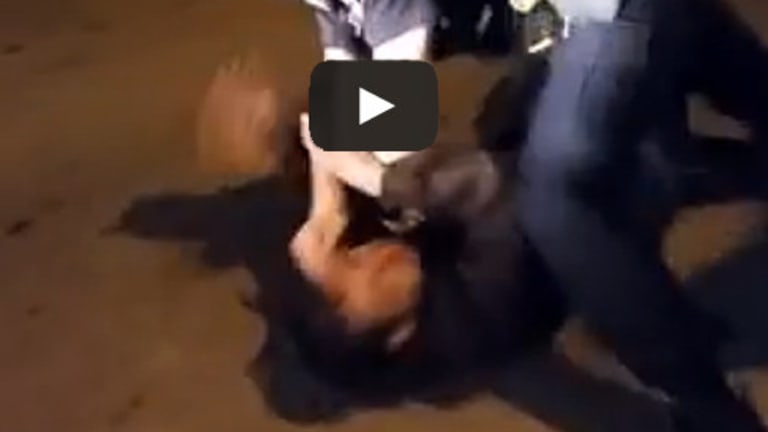 VIDEO - This is What Happens When You Ask a Cop Why He's Arresting Your Friend
April 22, 2014
When cops show up to a bar to dole out justice to some common criminals, who'd dare walk outside with a drink in hand, the situation quickly escalates into violence. According to the FOX 11 News, in Green Bay,
Witnesses said the incident started after a person was arrested for bringing a drink out of a bar.

They say three people were arrested, one for the open intoxicant. It's unclear what the second person was arrested for. The third person arrested is the one you see taken down in the video.

The video was turned in to police on Sunday.

So far two witnesses have told FOX 11 they have gone to Green Bay police with concerns. They want the department to review the video and determine if the officer's actions were appropriate.

From the video we can clearly see that the officer was the one that initiated the force when he threw a temper tantrum and assaulted a man for being questioned. The Officer, who is identified as Derek Wicklund in the video, becomes violent when he blows his fuse, and began punching the unnamed victim in the face.
This is clearly an over-reaction and use of excessive force from police and they are clear in violation of this man's rights. However, the Green Bay Police Department will probably justify this thug's actions as 'necessary' to 'keep the peace.'
Even if this officer is found guilty of anything, it will be the taxpayers held liable.