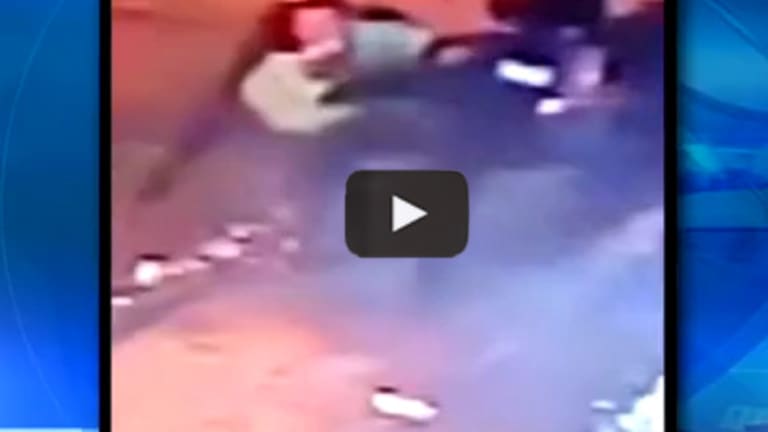 VIDEO: Gang of Uniformed Thugs Beat Down Innocent Man Standing on the Sidewalk
Matt Agorist
July 9, 2014
The Buffalo Police Department is proving to be quite the brutal gang of uniformed thugs.
A cellphone video has surfaced that shows an innocent man walking out of a bar who is then jumped by several Buffalo cops.
The innocent man, Christopher Kozak, says he was seriously injured after being assaulted by Buffalo PD outside of Bottoms up on Chippewa Street.
The incident happened on St. Patrick's Day right outside of the bar. Kozak had witnessed a skirmish inside and had just walked out when all of the sudden he is swarmed by Buffalo Cops.
He was tackled and beaten by these uniformed thugs.
Kozak and his attorney, Ronald Cercone, have filed a complaint against the City of Buffalo, according to WIVB 4 News.
"Assault and excessive force, assault battery and excessive force against my client. I can not charge them with false arrest and malicious prosecution because they didn't even charge my client," said Cercone.
"He was not involved. He ended up walking outside of Bottoms Up, turning around looking for his girlfriend, as you can see from the video he was in a nonthreatening, non-worrisome manner as he walked out when he was bum rushed by the police," said his attorney.
Kozak recognized one of the gang members who attacked him as officer Robert Eloff.
Kozak knew Eloff as he had previously worked security for Kozak's brother.
Eloff is no stranger to brutality and corruption. This year alone, he's hit the blotter 3 times!
Eloff was caught on video slapping the camera out of a woman's hand for filming him in April.

He is also on suspension right now for an incident that occurred at Molly's Pub in May, which left Air National Guardsman William Sager Jr. in critical condition with a severe brain injury.
He was ordered to give a DNA sample in that case because he is suspected of throwing the surveillance tape of the incident in the trash.

And now this. Just where exactly is BPD finding these people?