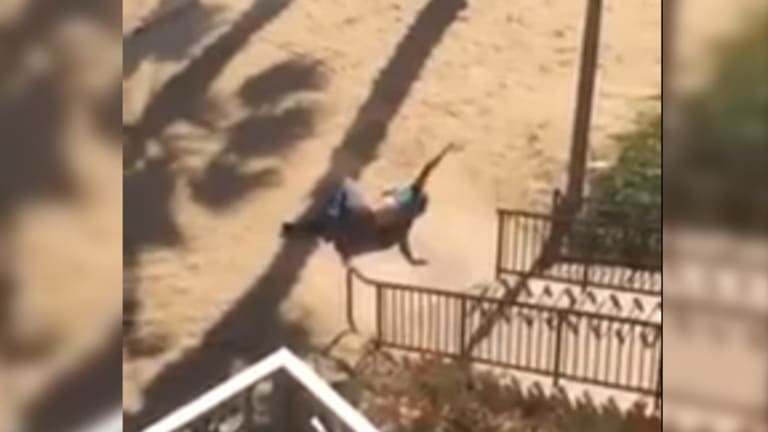 Video Surfaces of Unarmed Man Being Shot in the Back and Killed By Long Beach Police
Long Beach, CA -- Long Beach police were pursuing a man fleeing from a Target Store security guard for "a crime allegedly committed at the store," the Los Angeles County Sheriff's Department said late Sunday.
When deputies arrived to help security officers locked in a struggle with the man, he pulled out a large pair of scissors, according to a department statement.
The man then fled to his vehicle and led the police on a chase which ended at the 1800 block of East Ocean Boulevard.
The department claimed that he was refusing commands to exit his vehicle and allegedly got out of his car with a "large wooden stick."
When the man began to flea police they initially fired a bean bag at him, which showed to have no effect.
At this point, the Long Beach Police claim to have "encountered the man" and shot him. However, the video shows no such encounter. The man is completely isolated and it appears that he was shot in cold blood, in the back.
The following video was published to youtube after these claims by the LBP have been made.
Man gets out of his car at 1:51 of video:

What do you think? Was someone in imminent danger that justified the firing of actual bullets at an unarmed man?
Did this man deserve to die for fleeing from police? Why are all these 'public servants' assuming the role of judge jury and executioner, and nothing is happening to them?
Due process is dying a slow and ugly death in this country, one cold blooded, state sanctioned murder at a time.