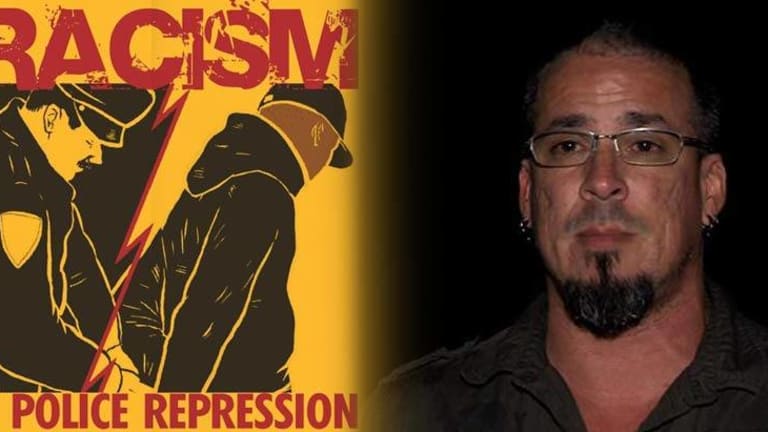 Violent Florida Cop Defends His Right to Call Black People 'Monkeys'
Two cops in one week have taken to facebook to voice their racist ignorance.
Lee County, FL -- A Florida cop with a history of violence has been fired after a slew of racist posts on his Facebook page.
According to the internal affairs report, Deputy Jean Lopez repeatedly referred to black people as "monkeys" on social media.
According to NBC 2,
The report said Lopez posted a video in March of a black man talking about his company and his competitors using explicit language and street terms. The report said Lopez wrote, "Can someone please tell me what the [expletive] this monkey is saying?"

The report also stated Lopez wrote, "Get a real life [expletive] monkey."

The video was originally posted on Facebook by Street FX Motorsport & Graphics. According to the report, Lopez told investigators he and his friends used the term to describe "something stupid." Lopez said he would never use the term in uniform.
Lopez claiming that he would not call black people monkeys while in uniform is a ridiculous notion. The idea that a person could somehow alter their racist attitude by simply changing clothes is laughable.
Of course Lopez's racist slurs is free speech, however, the fact that he wields a badge and a gun makes these comments particularly dangerous.
A racist without the authority of the state is simply just a racist. Grant them the power to detain, harass, kidnap and kill the object of their animosity, and this racism becomes deadly wrong.
Besides being racist, Lopez has a long history of violence and corruption. NBC 2 reported on the laundry list of tarnished marks on Lopez's record.
Involvement in the shooting of Joshua Young in March 2014, for which the officer was placed on administrative leave.
Allegations of "having sex with a prostitute" in 2013.
Participation in a "domestic dispute" in 2009, for which Lopez was "reprimanded."
Improper handling of "a suspect's money" in 2008.
Threatening to kill his wife in 2008, which investigators say "violated policies."
Apparently threatening to kill your wife, shooting someone and having sex with a prostitute while being a cop, is just fine and dandy with the Lee County Sheriff's Office. One must take to social media and declare an entire race to be animals in order to be fired, however.
According to Lopez, calling black people monkeys is not racist. He thinks his firing was unjust because he wasn't racist when he referred to a people with a different skin color as sub-human. No, seriously. In the video below Lopez tries to convince NBC 2 that he was just being "funny."
Lopez is the second police officer this week to take fire for referring to black people as monkeys on facebook.
Greenburgh police officer Brad DiCairano was placed on modified duty after uploading an image to his Facebook page that juxtaposed two photographs: one of blacks on a minivan during last year's protests in Ferguson, Missouri, and the other of baboons swarming a car driven by a white woman.