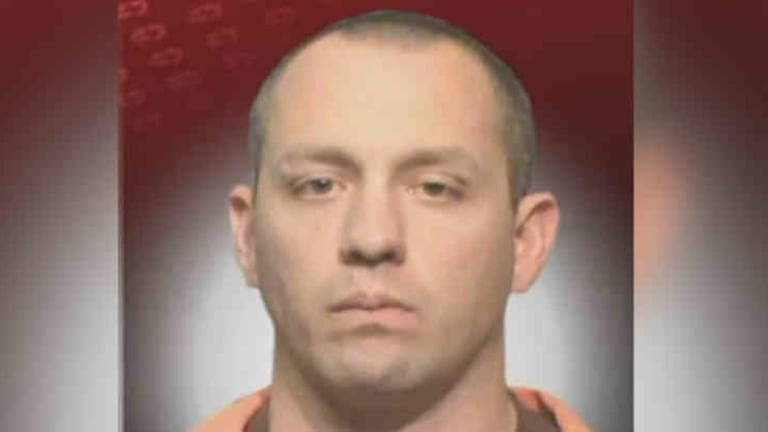 Cop Arrested for His Violent Behavior to be Reinstated Despite the Department Not Wanting Him
Des Moines, IA-- Former Des Moines officer Cody Grimes, who was fired in 2013, is likely returning to the police force against the department's wishes due to an expected order from the city's civil service commission.
Grimes was fired after he was arrested for domestic abuse after allegedly beating and choking his ex girlfriend as they were in the process of breaking up. The officer was not arrested until three days after the assault despite police reports indicating the woman had sustained injuries.
The woman alleges she was pressured by the police and prosecutors not to press domestic abuse charges, and Grimes ended up pleading guilty to criminal mischief charges.
"There was a couple people who kept calling me and harassing me, saying we need your story again. Every single day they would call me and the Polk County Attorney said, 'you know, we can go to trial but he pretty much persuaded me that if we go to trial and one person (on the jury) doesn't agree to it then everything's dropped,'" the woman being referred to as only Alexandria told WHOtv. "I felt that no one was on my side. That no one was on my back. and I knew I had enough evidence but they were pushing me to not go forth with it."
Sadly, this woman fears Grimes so badly she had to move thousands of miles away, afraid that he would retaliate and hurt her again.
"He's dangerous. He's a liability. And he's gonna end up really hurting somebody."

When asked by WHOtv if she believes Grimes is going to kill someone, the woman replied, "I do. Maybe not today, maybe not tomorrow, but soon enough."
This was not the man's first time showing his tendencies towards violence.
In October of 2010, Grimes was responding to a call at the KCCI news studios in downtown Des Moines when he mistakenly shot at a KCCI photographer who was outside with a cellphone in his hands. Luckily the shots missed, but unfortunately this massive error in judgement and display of poor reasoning and impulse control was not enough to warrant the officer being fired and he was cleared of any wrong doing.
Less than a year later, in July of 2011, Grimes beat a groom named Jake Twombly unconscious at the man's own wedding, breaking several bones in his face.
Twombly hired an off duty officer to come provide security for his wedding. When a groomsman got out of line with the bride, Twombly shoved the man, causing him to fall and knock over a ceramic column into the lap of one of the officer he had hired. The officer called for back up and approximately 20 officers barged into the wedding, despite the situation having already deescalated by this point.
During the chaos, Grimes stood out to witnesses as a particularly brutal character, as he had reportedly punched the groom in the eye and then repeatedly in his face as he was already handcuffed and on the ground.
A 63 year old guest eventually stepped in and intervened by grabbing Grimes' arm. He believes that had he not, Grimes would not have stopped until he killed Twombly, the complaint alleges.
Grimes faced a two week paid administrative leave over the incident and then returned to the streets, despite the city having to pay out a $75,000 settlement to Twombly.
Grimes' ex girlfriend and Twombly have both stated that they fear for people's safety should the volatile officer be returned to duty and the department appears to agree, stating that they have not reversed their decision. Unfortunately the decision to get rid of problematic officers is not up to those who should supposedly know best.
Its not just this department either.
Back in September, in a shockingly honest and refreshing interview, Albuquerque Police Chief Eden stated, "I believe there are people on the force who shouldn't be on the force," and admitted that they may be stuck with those dangerous officers; thanks to police unions making discipline for past actions extremely difficult.
During an arrest in 2012 officer Scott Patrick of the Sarasota Police Department beat a man so bad that he was actually fired from the force. However, 2 years later, with the help of his police union, he was reinstated to his position.
Warren Police Officer Bernadette Najor, strapped a young woman to a restraining chair and brutally cut out her hair. She was fired for this act. One year later, she was rehired, despite protest from her own department, and reinstated with back pay.
Of course this incident is not isolated. Just 30 days ago, the Free Thought Project reported on Owasso police officer, Mike Denton, who was fired after body cam and surveillance footage showed him stomping on a handcuffed man's head and then repeatedly elbowing him in the face.
The Fraternal Order of Police fought the department's decision and two years later the court ordered the city to reinstate Denton with back pay and benefits.
When dangerous people are allowed to carry weapons and patrol our streets due to political pressure, despite even the wishes of their own departments- we absolutely have a problem.