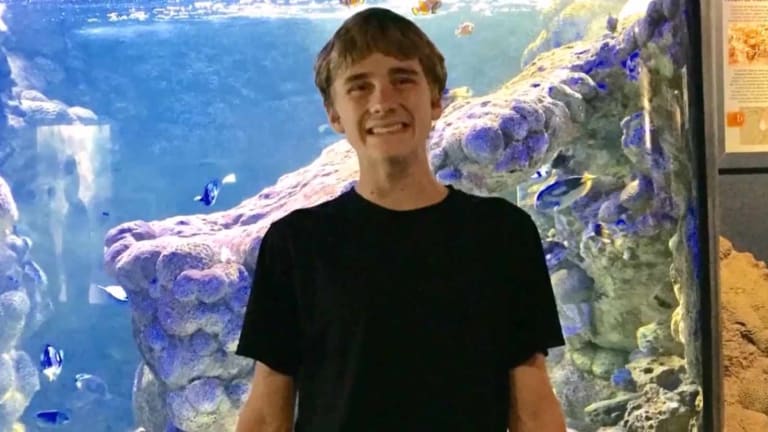 WATCH: Boy Speaks Out About Being Attacked by Police for Being Autistic
A 14-year-old boy with autism is speaking out about his encounter with a violent police officer after the department defended the officer's actions.
After Body Camera footage was released that showed a 14-year-old boy with autism being assaulted by police in Arizona, his story went viral, and the public was reminded that individuals with disabilities are often targeted by police, no matter their race, age or gender.
As The Free Thought Project reported, Grossman took the boy, Connor Leibel to the ground after attempting to place the 14-year-old in handcuffs, arguably for being "jumpy"—as many autistic individuals are. Grossman claimed that because Leibel was "stimming," or playing with a string to help calm his nerves, that the young man must have been under the influence of some sort of drug and this gave him reasonable suspicion to act in the manner that he did.
Grossman, reportedly a drug recognition expert, could not tell the difference between an autistic individual and someone who is on drugs. Now, Connor is speaking out about his frightful interaction. He told AZFamily in Phoenix:
"He pushed me down on the grass and he just hit me on the tree and tackled me and then he didn't stop, It made me feel sad."
As the video, which has now gone viral, demonstrates, Leibel was minding his own business on the corner of a city park when he was approached by the officer. Reporters at a press conference with the Buckeye PD, asked how a reported drug recognition expert couldn't tell the difference between a drug user and a person with special needs.
Connor's mother, Diane Leibel, can hardly watch the bodycam footage, which has now been made public. "It was really hard to watch that, that's my, that's my baby," she told AZFamily.
Tamela Skaggs, spokesperson for the Buckey Police Department made a statement on behalf of their officer as well as the department:
"I hope the family sees that we will learn from this incident. We are human and things are constantly evolving and changing and it's almost impossible to know and understand every single little piece of every single disorder."
Grossman was cleared of any wrongdoing in the violent takedown that left Connor cut, bruised, scraped and emotionally traumatized. The department also claimed there was "no use of force" implemented in the contact with the autistic child. One might be hard-pressed to find very many who would agree with the department's explanation or resulting investigation.
In fact, Danielle (Conor's mom) seems perplexed by Skagg's comments, and she said they are conflicting.
"They say nothing was wrong, he (Grossman) didn't do anything wrong, but 'we're going to make sure we handle it differently.' Why would you need to 'handle it differently' if everything was done correctly the first time," Danielle Liebel said.
The interaction with Grossman, the resulting takedown of a young teenage boy with special needs, and the head in the sand denial by the police department has left many people scratching their heads in bewilderment, wondering how an autistic boy can be violently assaulted, and how the officer's actions can be justified by the police department.
As TFTP has consistently and faithfully reported, few police departments will ever acknowledge responsibility, yet they are in the business of keeping citizens accountable for their actions. All of which has led many to conclude there's a double standard at work for police.
Flipping the script may help the average police apologist understand why so many are outraged. If Grossman had been standing on a street corner, and Leibel had approached him, attempted to place him in handcuffs, and then thrown him to the ground when the officer pulled away, the young autistic boy would more than likely be facing assault charges. That is, of course, if he lived through the beat down Grossman and his fellow officers would dish out for laying a hand on a boy in blue.
Connor now knows the difference between an officer he can trust and one like Grossman, who injured him. "A different kind of police officer makes me feel happy...The one police officer was mean to me and made me feel sad...He pushed me down on the grass and he just hit me on the tree and tackled me and then he didn't stop. It made me feel sad," He said.
Now, Connor Leibel's family has stated they only wants three things: They want a personal apology from Buckeye police officer David Grossman, they want him to help serve the autistic community, and they want the entire department to receive training on how to deal with autistic individuals.
However, in true obstinate fashion, the police department has acknowledged receipt of the requests but said they can't say when, if at all, they will even respond.