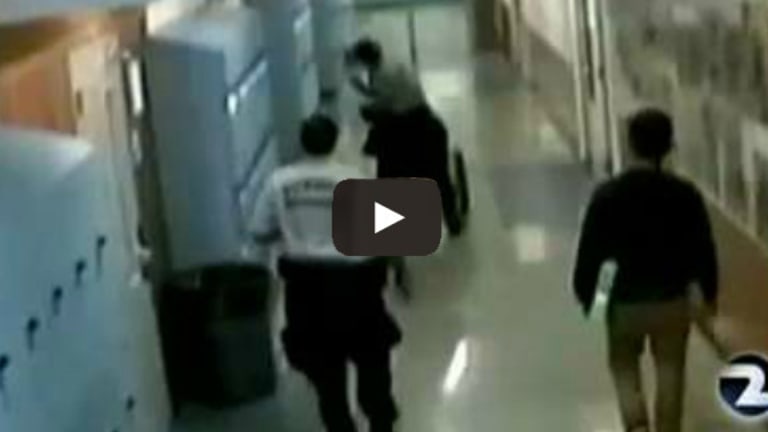 Wheelchair-bound Student Beaten By School Security (VIDEO)
Martinez, 17, has cerebral palsy and is in a wheelchair
Image Credits: Fotopedia
byHuffington Post | May 31, 2014
A special needs student in a wheelchair was allegedly beaten by a school security guard in California — and much of the incident was caught on video.
"He slapped me. He hit me so hard, it threw me out of my chair. I hit the floor with my chin first. I had a scar right here," Oakland High School student Francisco Martinez told KTVU, pointing to his chin.
The security guard was identified as 23-year-old Marchell Mitchell.
The school said Mitchell, who was a substitute school resource officer, was urging students to get to class on time on May 19. Martinez, 17, who has cerebral palsy and is in a wheelchair, "either refused to comply or was slow to do so," Principal Matin Abdel-Qawi wrote in a letter to parents cited by the San Francisco Chronicle.
Mitchell then began to push Martinez's wheelchair. When Martinez objected and tried to slap the guard's hands away, Mitchell allegedly handcuffed the teen to the chair.
Martinez admits he then spit on the guard.