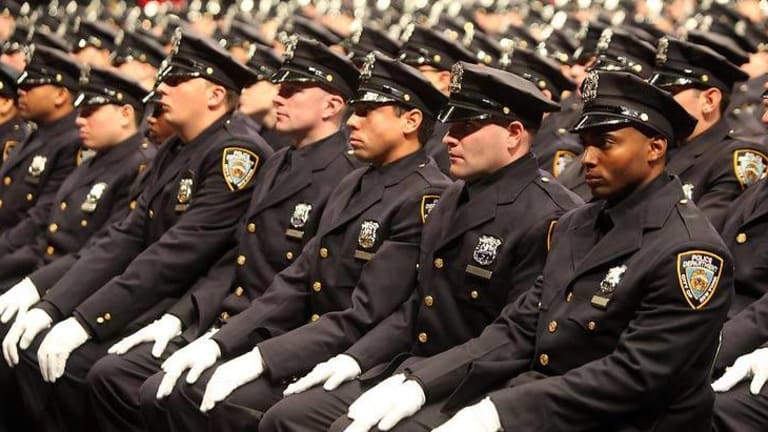 Whistleblower Cop Says the Police Academy is "Infected," Teaching Cadets there's a "War on Cops"
Numbers do not lie, there is no war on cops. Why would the police academy be teaching future cops that there is a war on them?
The police have been at war with the general population for generations, killing innocent people, locking them in cages and taking their hard earned money every opportunity that they get. However, now that people are finally starting to resist this oppression and are finally speaking out, police are beginning to act as if they are some sort of persecuted minority, who now have even more reason to "fear for their lives" and be even more aggressive with the public.
Despite the fact that police are typically the aggressors, police departments and unions are set on painting themselves as the victims while they terrorize innocent people. The "war on cops" myth is now even being taught at police academies, according to whistleblower and Iraq war veteran who goes by the pseudonym of Clayton Jenkins.
Jenkins wrote an op-ed for The Daily Beast this week that described how his police academy was "infected" with the "war on cops" ideology.
In his column, Jenkins writes:
The trumpets of the thin blue line and right-wing news sources have been sounding, piping out warnings of a "War on Police." You may have heard it on talk radio, seen it on Fox News or even read it in The New York Post, but now the rhetoric of charlatans has reached me in class at my police academy in a northern red state.....

What are they telling us in a post-Michael Brown academy? The culture of police brutality is infrequently addressed, but what is continually mentioned is the notion that there is a War on Police.......

But there is no War on Police. This Us vs. Them mentality still prevails even in fresh academy cadets. Perhaps some of these people will become future jackbooted, truncheon wielding oppressors. Or perhaps they will encounter the reality that betrays the fear they are taught.
As we have pointed out in recent articles, although the police are at war with the general population, they are not facing any type of added danger or threat since people have been speaking out and rejecting their institution. In fact, there have been fewer police killings this year than there were last year, and the rate of police killings has been on a steady decline over the past 3 decades. Also, it was recently reported that police kill themselves at three times the rate that they are murdered, likely because they can't cope with the guilt that is brought from the things that they choose to do on a daily basis.
John Vibes is an author, researcher and investigative journalist who takes a special interest in the counter-culture and the drug war. In addition to his writing and activist work, he organizes a number of large events including the Free Your Mind Conference, which features top caliber speakers and whistle-blowers from all over the world. You can contact him and stay connected to his work at his Facebook page. You can find his 65 chapter Book entitled "Alchemy of the Timeless Renaissance" at bookpatch.com.