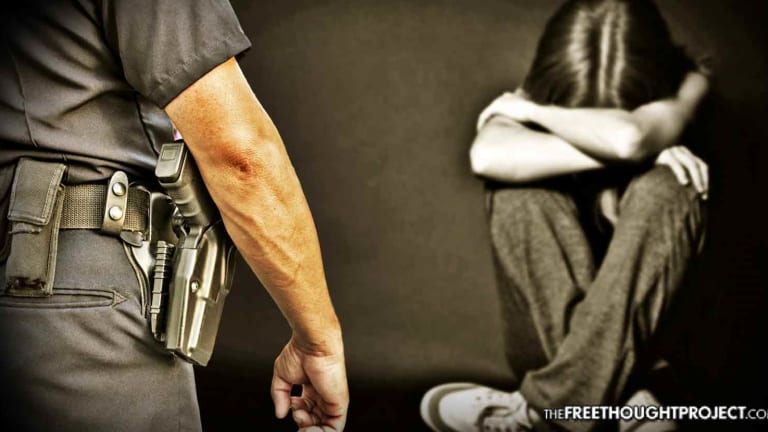 'Widespread' Problem of Police Sex Trafficking Women Exposed in Las Vegas
Several police officers and a lead prosecutor have been accused of participating in and covering up a sex trafficking ring in exchange for cash and free prostitutes.
Las Vegas, NV — Several police officers in Las Vegas have come under fire after more than a dozen witnesses accused them of working with sex traffickers in exchange for money and prostitutes.
Las Vegas Now reported that the FBI began investigating the allegations in 2014 after they raided the Las Vegas home of music producer and escort service kingpin Jamal Rashid, who is known as Mally Mall. A motion filed in court alleged that officers worked with Rashid to target his competitors in the Las Vegas sex industry.
While the officers used their badges and taxpayer funding to go after other pimps in the area, Mally Mall paid them in cash each month and supplied them with prostitutes. The report even alleges that police officers and the department's lead prosecutor worked with witnesses and coached them in an attempt to pursue even more serious charges against the competitors.
Although the FBI has reportedly been investigating similar allegations for nearly four years, the current information has come to light through a motion filed by defense attorney Janiece Marshall, after she heard the testimony of convicted pimp Ocean Fleming.
Fleming was one of the many competitors who claims he was targeted by police who were working with Mally Mall. He accused star vice detective Chris Baughman of not only targeting other pimps in exchange to cash and prostitutes but of also having an affair with lead prosecutor Deputy DA Liz Mercer, which ensured that he was above the law all around.
"You got a cop involved in a sexual relationship with one of the victims, then he's involved in sexual relations at the same time with the prosecutor, not to mention he's married. So, in reality, you got more females in the courtroom than me," Fleming told Las Vegas Now in a phone call from prison.
Fleming is just one of more than a dozen witnesses who have accused detectives in Las Vegas of setting them up in order to help their competition. An investigation into the department resulted in the discovery that not only were officers helping pimps on the street, but prosecutors were also helping convicted sex traffickers in the courtroom.
In one example, Las Vegas Now reported that Zane Campo received a plea deal in which he pleaded "no contest" to one count of disorderly conduct, even though he had a widespread criminal history and was facing five felony charges that included sex trafficking.
In another case, Shane Valentine, who has a record as a violent felon, was sentenced to a series of lesser charges when he was charged with multiple criminal convictions that included a double murder related to the sex industry.
While the scenario of both police officers and prosecutors working to protect pimps and sex traffickers in exchange for cash and prostitutes may be a serious problem in Las Vegas right now, the practice of officers using their badges to justify stealing, cheating, and sexual assault is nothing new.
In one case, the police department in Lansing, New York, was accused of covering for a sheriff's deputy for years after he raped a disabled person in 2013. It was not until December 2017 that he was finally charged with first degree rape and sexual assault.
Police sex crimes have not stopped at rape, and in many cases, officers have gone on to create and possess child pornography. In 2017 alone, a police sergeant was found possessing and attempting to receive child pornography; a school resource officer was found possessing a trove of graphic child pornography; and a network of police officers were found raping the cadets in their Police Explorers program and filming it to create child porn.