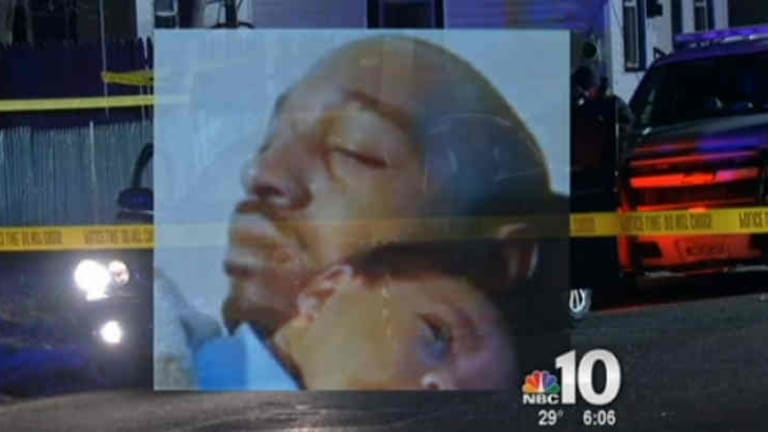 Witness Says NJ Man Killed by Police During Traffic Stop Had Hands Up
"I'm hurt. I'm disgusted. My biggest fear has come true. I lost my best friend, my soulmate. The man that promised to love me indefinitely and beyond is gone … they took him from his family."
Bridgeton, NJ-- Jerame Reid, a 36 year old father of a three-month-old baby boy, was shot and killed by police Tuesday evening during a traffic stop.
Officers Braheme Days and Roger Worley, of the Bridgeton Police Department both fired at the man, who was a passenger in the vehicle they had stopped. Few details have been released on how the situation escalated or why killing him was their only option. Both officers are currently on paid leave as the killing is investigated.
A gun was recovered at the scene, however, witnesses insists the man did not have anything is his hands when both officers began firing on him.
A cellphone video of a portion of the incident was posted to youtube.
Tahli Dawkins was taking out his recycling and witnessed the fatal shooting.
"He had nothing in his hands," Dawkins told NBC10. "He had his hands up trying to get out of the car, one on the door was getting out like this and he just started shooting him." 
Zakeeda Hill and her 12-year-old cousin who live across the street also describe the man having his hands up and hearing at least seven gunshots.
"The boy said, 'We ain't got nothing, why you pulling us over?'" Hill explained to The Daily Journal. "Then they just killed that boy. They let so many shots off, it happened so fast."
The twelve year old described seeing Reid raise his hands after the officers aimed their weapons on him, and one of the officers saying "don't you f*cking move" before opening fire.
"They didn't even give them a chance to do anything," the child explained.
According to ABC News 6, Ben Mosley, who says he is a retired sheriff's deputy, said, "They shot him. They shot the boy... He was trying to get back in the car."
He says he has police training and is unwavering about what he saw.
"I saw a disarmed man go down to the ground and get shot. That's exactly what I saw," he said.
Reid's wife, Lawanda Reid, has been told she cannot view her husbands body until after the autopsy is completed, it is currently scheduled for Wednesday.
One of the doctors who attempted to revive Reid told her that one of the bullets had pierced the top of his heart. He was pronounced dead at the hospital after attempts at CPR and drugs to stimulate his heart failed to save him.
"It saddens me," Reid's wife Lawanda tearfully told nj.com. "I'm hurt. I'm disgusted. My biggest fear has come true. I lost my best friend, my soulmate. The man that promised to love me indefinitely and beyond is gone … they took him from his family."
Expecting the usual character-assassination turned victim-blaming from police and the press, Reid's family acknowledged he has had prior run-in's with the law, but are adamant that he had turned a corner.
"He was a good kid," his cousin Keesha Springs told nj.com. "He had a troubled past but after that he became a good person. I love my cousin. Everybody has their bad times and he had his bad times. But he was very lovable." 
His wife echoed Springs statement, since sadly every past mistake will likely be pulled up and used to some how justify her husbands death.
"My husband was no saint; he was not perfect — he had a background, but he walked out of there a free man. He was destined to be someone great, if given a chance ... And they took him from me. They took him from me. For nothing."
In February of 2014, also in New Jersey, two police officers were indicted for falsifying reports and one of them for assault after a dashcam recording surfaced showing police officers beating Marcus Jeter during a traffic stop and then lying about everything that occurred.
The dashcam footage of this shooting could easily resolve any speculation. Where is it?