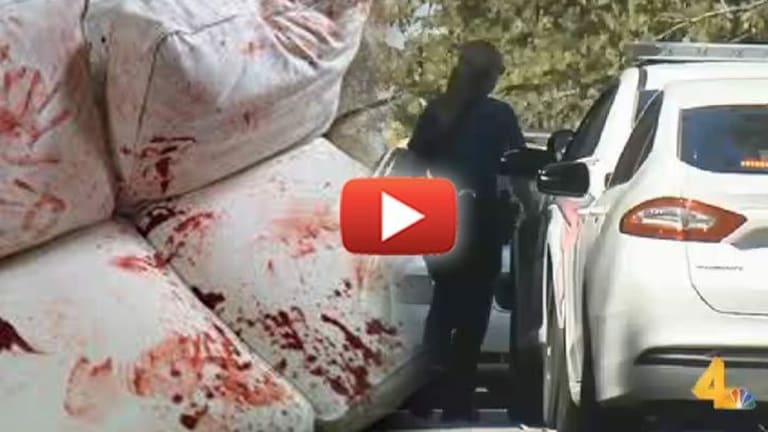 Cops Shoot Man as He Sat on the Couch in Front of His Mother and Child
Witnesses say police shot a man through the back door of his home as he sat on the couch.
Dickson, TN — While conducting a welfare check on a 47-year-old man on Friday, deputies killed the unarmed father in front of his family. Although police claim that the man was reaching for a shotgun, witnesses assert that the man was not going for a weapon when a deputy suddenly shot him to death.
According to the Dickson County Sheriff's Office, Gregory Herrell's family called police asking deputies to conduct a welfare check on Herrell. Reportedly addicted to painkillers, Herrell appeared at his mother's house on Friday morning looking for money when he ended up arguing with his mom and daughter. Twenty minutes after receiving the call, two deputies arrived at his mother's residence at 10:50 a.m.
As one deputy went around the back of the house, the other deputy knocked on the front door and began speaking with Herrell's mother. While his mom tried to explain to the deputy that Herrell had a shotgun but that it was unloaded, the second deputy shot Herrell in front of his mother and daughter.
"My sister was there in the living room with my father when he got shot. And the officer shot him because one knocked on the front door and the other officer walked around the back door and shot him when he was sitting on the couch, and my grandmother was telling them that the gun wasn't loaded," Herrell's son, Garrett Herrell, told WSMV-TV.
At the request of the District Attorney's office, the Tennessee Bureau of Investigation (TBI) has taken over the investigation into the police shooting. The TBI violent crimes response team has been called in, and the Bureau has begun questioning witnesses.
"During an interaction with that individual, one of the deputies discharged a weapon," stated TBI spokesperson Susan Niland. "We don't know at this point what precipitated that. That is going to be part of our investigation."
Although deputies claim that Herrell was reaching for his unloaded shotgun, witnesses and the TBI do not support the allegation.
"When the officer seen it, I guess it was taped up, I mean, an old 40-year-old shotgun, and you know, they say he went for it, but his sister and mother said he didn't, so I'm not sure. But they shot three times with an AR-15 and he's dead at the hospital right now," said family friend Jason Wall.
//