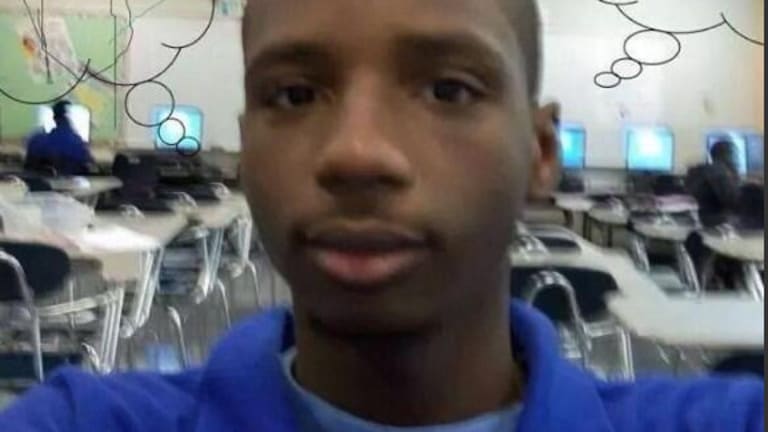 Witnesses Say Cops Made Teen Kneel Down and then Shot Him in the Back
Matt Agorist
June 23, 2014

Charleston police are choosing to remain silent in the wake of a recent officer involved shooting.
The death of 19-year-old, Denzel Curnell, "Jaba," has captured the attention of the community.
Over the weekend handmade paper signs were put up and dozens of folks gathered, demanding "Justice for Jaba."
A note from a girl named Sunshine summed up the general consensus of the community.
"JaBa was always a good person. He never bothered anyone. One day he was walking in the back of Bayside (Bridgeview's former name) and he heard a voice that said put your hands behind your back, and he did that, and then the police shot him in the back, and we want justice for JaBa."
This would be the 23rd officer involved shooting in the area, this year alone.
What separates this incident from others is that witnesses all describe the same horrible scene.
They all claim that Curnell was shot, unarmed, while kneeling down.
The only comment that the police have issued regarding the case is that the officer involved has been put on administrative leave; standard procedure for such instances.
WCSC reported Sunday that an email sent to Charleston City Council and other officials nearly two hours after a deadly shooting Friday referred to the incident as a "possible suicide."
The manner of death, according to the coroner's office, was still under investigation. The coroner has not released any details about the location of the gunshot wound.
Curnell, who graduated high school in 2013 has no criminal history. He was living with his sister because his mother recently died, and he was planning to enlist in the military.
A twitter storm has emerged demanding #JusticeForJaba as well as an online petition for the same.
The Free Thought Project will update this story as more details emerge.