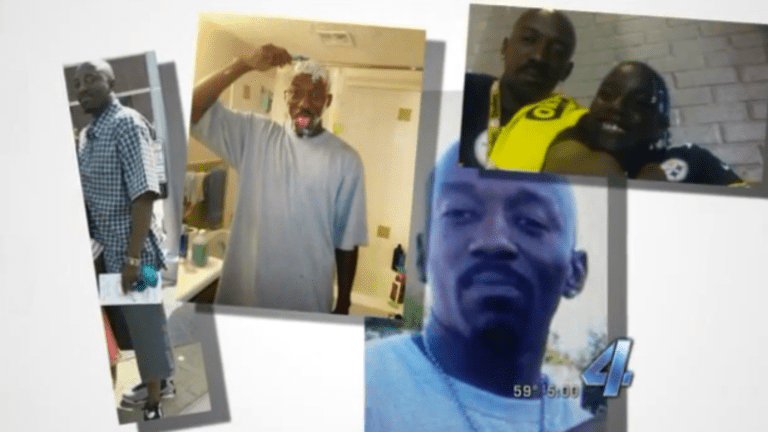 Witnesses Say Man had Hands Up as He Was Shot in the Back by Cops as He Attempted to Flee
"He had his hands up and he turned to run and they shot him in the back."
Oklahoma City, OK – Oklahoma City police shot and killed a man on Sunday night. The shooting followed a traffic stop, but there are conflicting accounts of what transpired.
Cops are claiming that Jerry Nowlin pulled a gun and they then shot him, but numerous witnesses who live in the area have come forward to dispute that notion, according to News Channel 4.
"When he was caught, he put his hands up," said Tyrell Bagby.

"He had his hands up," said Courtnei Thomas. "They shot him in the back."

"He had his hands up and he turned to run and they shot him in the back," said Derrick Parker.
All of the witness's version of events seem to corroborate one another, while the police account is only being forwarded by the cops.
"As the officers were chasing him on foot, he did produce a weapon and pointed it at officers and that's why they discharged their weapons at him," said Capt. Paco Balderrama, with the Oklahoma City Police Department.
Many of the witnesses live at a nearby apartment complex and were very vocal about what they saw.
"They had no reason to shoot him. They shot him just to shoot him," said Thomas.

"That officer was tired and that's why they shot him. If you can't catch him, shoot him," said Parker.
Drugs and a gun were recovered at the scene, but it's important to keep in mind that this in no way corroborates the police account of events. Even if the subject was armed, no witnesses have come forward claiming they saw him draw a gun aside from officers.
Police have not said where on his body Nowlin was shot. The deceased's brother, Cory Nowlin, who didn't witness the shooting, stated that his brother was shot from behind 3 times.
"They shot him in the back of the leg twice and in the back of the head," said Nowlin.
The Medical Examiner's report has not been released yet.
Nowlin went on to say,
"True enough, he ran but he didn't deserve this because he didn't pose a threat. His back was turned and he was running away."
With so many on the scene saying that Nowlin had his hands up and was shot in the back as he attempted to flee, it seriously calls into question the police version of events due to the fact that police will almost always lie to make illegal actions on their part legal.
Help spread the word about another needless killing at the hands of law enforcement!
Jay Syrmopoulos is an investigative journalist, freethinker, researcher, and ardent opponent of authoritarianism. He is currently a graduate student at University of Denver pursuing a masters in Global Affairs. Jay's work has previously been published on BenSwann.com and WeAreChange.org. You can follow him on Twitter @sirmetropolis, on Facebook at Sir Metropolis and now on tsu.