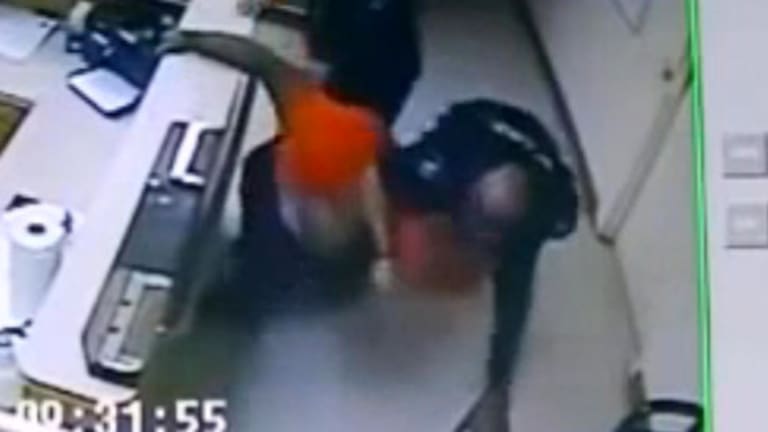 Woman Beaten, Stripped Naked, and Locked in Confinement for Unpaid Ticket Awarded $75K
A Jasper Texas woman had no idea that her unpaid ticket could result in her being beaten, strip searched, and dragged around like an animal by two police officers. However, that is exactly what occurred.
According to 12 News Jasper,
Keyarika Diggles was arrested May 5 for an allegedly unpaid ticket. Her attorney said she was brutalized by former Jasper Police Officers while dispatcher Davenport watched without intervening.

"Ms. Diggles was dragged like an animal into a darkened "detox" cell, even though she was not intoxicated, and left battered and bruised on the floor for hours without medical attention. To add further insult to injury, she was then stripped naked and illegally searched," says a statement issued by the Bernsen Law Firm.

The incident was captured on surveillance video which was used as evidence in the case.

According to 12News file stories, the incident resulted in the termination officers Grissom and Cunningham. Dispatcher Lindsey Davenport was terminated from her position because following her arrest on a non-related family violence case.
Ms. Diggles was awarded a $75,000.00 settlement today according to her attorney. The defendants in the case include Jasper Mayor Mike Lout, Captain Gerald Hall, former dispatcher Lindsey Davenport, former officer Ricky Grissom, former officer Ryan Cunningham and the City of Jasper.
The two officers who beat Ms. Diggles, Ricky Grissom and Ryan Cunningham, were fired, but no convictions have been made as of yet.