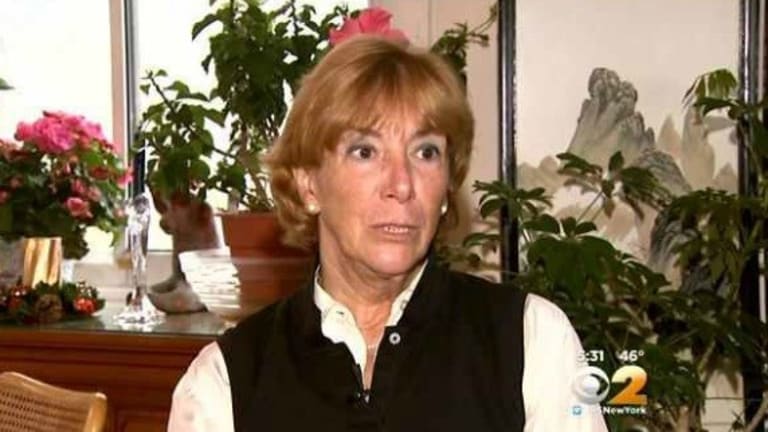 68 Year Old Woman Jailed For 3 Days After Trying To Switch To An Empty Seat On a Plane
Seattle, Washington - A 68-year-old Long Island woman was arrested and jailed for three days in Seattle, after she tried to switch to an empty seat on an airplane so she could get some sleep.
Jean Mamakos says that she was forcibly removed from an airplane against her will, after she attempted to move to an empty emergency exit row so she could get some sleep on the final flight of her trip.
"They did handcuff me, there were three policemen that dragged me out of the plane," she said.
According to Mamakos, she had moved to the empty seat when the flight was ready take off, after she had realized that it was unoccupied. She said that the flight attendants were immediately rude with her, and asked her for her credit card so they could charge her for an upgraded seat.
"One of the stewardesses said 'Oh no you don't.' Which stopped me in my tracks," she said.
That is when she refused to upgrade, but instead returned to her assigned seat and waited for take-off.
"So I went forward and then another stewardess came along and said 'Give me your credit card. At that point I decided no, I'm not paying $109 and I'll go back to my seat," she said.
Just moments later, the pilot made an announcement saying that a woman wanted to get off of the plane, at which point she was immediately surrounded by flight attendants and told that she had to leave. Mamakos was on a ski trip with some friends and refused to leave because she did not feel that she had done anything wrong.
That is when the local police were called in to forcibly remove her from the plane and arrest her for trespassing. To make matters worse, the arrest occurred just before a weekend, so Mamakos was stuck in jail for 3 days because the facility was understaffed.
Mamakos has now filed a lawsuit against United Airlines for $5 million.
United Airlines has refused to comment on the case, saying only that federal law requires all passengers sitting in emergency rows to be given specific safety instructions before boarding the flight.
John Vibes is an author, researcher and investigative journalist who takes a special interest in the counter culture and the drug war. In addition to his writing and activist work he is also the owner of a successful music promotion company. In 2013, he became one of the organizers of the Free Your Mind Conference, which features top caliber speakers and whistle-blowers from all over the world. You can contact him and stay connected to his work at his Facebook page. You can find his 65 chapter Book entitled "Alchemy of the Timeless Renaissance" at bookpatch.com.