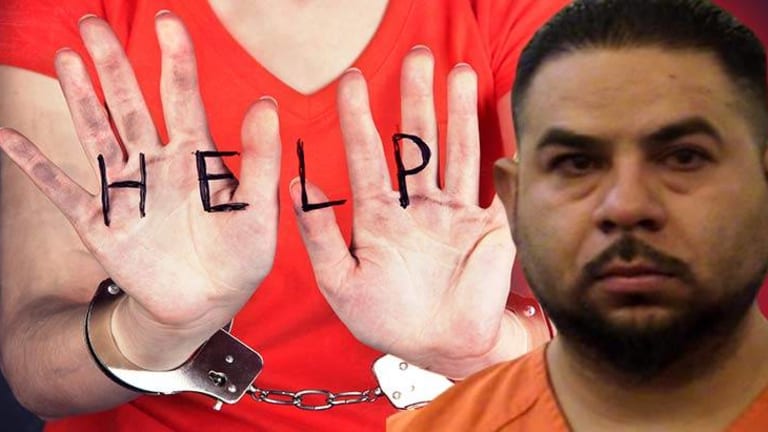 MDC Officer Rapes Cuffed and Shackled Woman During her Visit to Courthouse
A woman's court visit Monday turned into a nightmare after an MDC officer brought her to an isolated location and raped her while she was cuffed and shackled.
Albuquerque, NM -- An inmate's court visit on Monday turned into a nightmare after an MDC officer allegedly raped her while she was cuffed and shackled.
Metropolitan Detention Center officer Enock Arviso is now in custody, charged with rape after his insidious ploy to take advantage of a handcuffed and shackled woman.
"She was completely vulnerable, being cuffed both at the wrists and at the ankles, unable to get away from him," said attorney Nicole Moss. "After it was over with, he just carried on his normal business. I'm worried he's done this before and there are other victims out there."
The woman was terrified to come forward and report the incident to another MDC officer out of fear of retribution by her assailant and his co-workers. However, she was able to find a phone and call a hotline that allows inmates to report their abuse.
The victim was not only mentally traumatized, but according to the report she was also badly injured, suffering physical trauma and bleeding.
"She's a very brave woman for doing this," Moss said. "She actually was very scared about coming forward, but she found the strength and she reported it."
According to KRQE, Moss is concerned that other officers knew about the rape but helped to cover it up.
"This woman and other inmates, these are our family members," she said. "These are community members. She's a mother. She's a daughter."
Arviso originally denied the incident ever happened, but likely knowing that DNA samples could prove his guilt, he submitted a sheet of paper to investigators that read, "This is an amended statement … I did have sex with inmate on 4/13/15."
Sexual assault among law enforcement officers is the second most reported complaint received, and that's just from those who come forward to report it.
In just the last year alone, the Free Thought Project has reported on dozens of stories that shock the conscious. From toddlers to adults, the list of law enforcement's victims grows daily. While many of these monsters are caught, they often escape accountability completely.