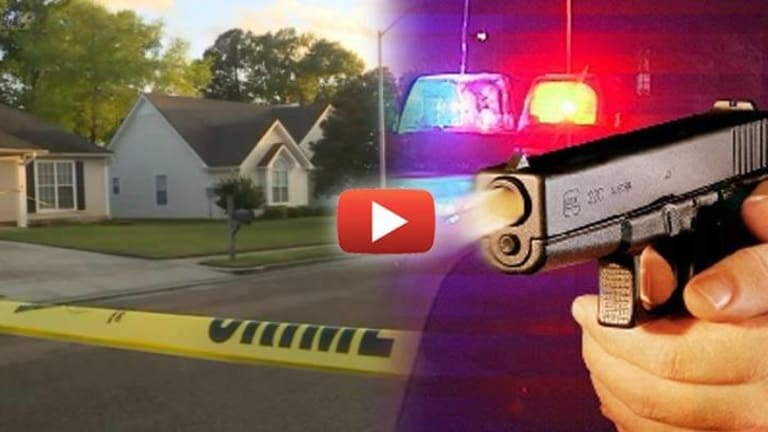 Woman Successfully Defends Herself from Armed Attacker Only to Be Shot When Police Arrive
Family calls 9-1-1 for help fending off gun-wielding abusive estranged husband, cops show up and shoot the victim.
South Huntsville, AL-- A woman was shot by police Sunday evening after her estranged husband, against whom who she had filed multiple protection orders, broke into her home and threatened her with a weapon.
Lisa Skinner, was at the house she shares with her mother on Sunday as Bradley Skinner, broke the glass on a back door and entered the home carrying a pistol and a large knife. The frightened woman asked her mother to go to a neighbor's to call the police for help, and her mother set off the home security system on her way out.
Lisa previously stated 'I left in fear of becoming a victim of murder/suicide,' as she applied for a restraining order against Skinner. The order was in effect on Sunday when the break-in took place.
Aiming to defend her life, Lisa Skinner, 52, armed herself with a shotgun and moved to the garage. Bradley, 59, who had been ordered to undergo a psychiatric evaluation as part of their divorce, followed her and allegedly aimed his pistol at her. That is when Lisa Skinner shot the man in his chest.
As the shots rang out, the police were arriving on the scene and saw Lisa Skinner holding the shotgun in the garage as the home alarm went off.
The scene was imaginably quite hectic as the police ordered her to drop her weapon. Innocently, the woman began to turn towards the people she believed were there to help her, and at least one officer opened fire.
It is currently unclear how many times Lisa Skinner was shot, or how many officers fired their weapons. Luckily her injuries are reportedly non-life threatening. Her husband has undergone surgery and remains hospitalized in critical condition, WHNT reported.
Unfortunately, this is not the first time a woman has been treated like a criminal for defending herself against an abusive former spouse.
In May of 2012, Marissa Alexander received a 20-year sentence for firing a warning shot after her abusive estranged husband. She fired the shot when he strangled her and attempted to kill her nine days after she had given birth to their child, who was present in the home. Citing self-defense, and considering nobody was harmed, she refused a plea deal and went to trial.
Her attorney filed a motion for immunity citing Florida's Stand Your Ground Law, yet the judge rejected the motion.
After serving three years in jail, her conviction was thrown out. Alexander ultimately took a plea deal allowing her to go home on house arrest and be with her family before her second trial was set to begin.
Police arrive in time to stop a violent crime roughly 5% of the time. If we cannot count on police to defend us in a time of great danger, and we can't defend ourselves without risk of being shot or sent to prison, what options do we really have?