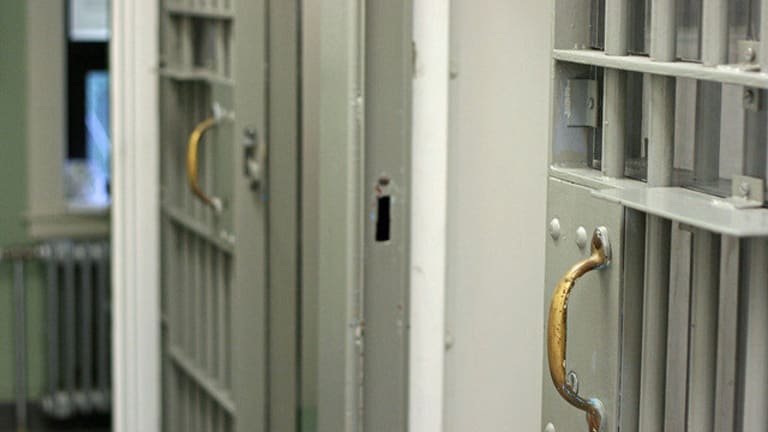 Woman Sentenced to Prison for Son's School Absence Dies in Jail Cell
Woman sentenced to 2 days in jail because she couldn't afford her truancy fines dies in jail; judge says it was his only option.
John Vibes
June 12, 2014
Eileen DiNino, a 55 year old mother of 7 was sent to prison because she couldn't afford to pay for her children's truancy fines. Tragically, after serving half of her two day prison sentence, she was found dead in her cell.
District Judge Dean R. Patton of Reading, Pennsylvania sentenced Ms. DiNino to two days in prison to erase roughly $2,000 in fines.
Patton sent the woman away to prison against his better judgement, but as with most government jobs, Patton is required to ignore his own conscience to abide by federal and state laws.
Her cause of death has yet to be determined, but police say that it is "not suspicious".
"Did something happen? Was she scared to death? This lady didn't need to be there. We don't do debtors prisons anymore. That went out 100 years ago." Patton told the Star Tribune.
Patton said he has lost sleep over her death.
It has become more and more common for poor people to get caught up in the system because they cant pay their bills.
Many people think that debtors prisons are a thing of the past, but they are unfortunately alive and well. According to the Reading Eagle, in Berks County, where this tragedy occurred, more than 1,600 people have been jailed for truancy related offenses. One could only imagine how many cases exist in the entire state of Pennsylvania, or even the entire country.
Human Rights Watch released its own investigation earlier this year, highlighting the disturbing trend of debt related prison sentences.
A woman has died in jail, away from her family, because her son didn't attend the required amount of days in the state indoctrination facility known as public school; and we call this 'justice.'
John Vibes is an author, researcher and investigative journalist who takes a special interest in the counter culture and the drug war. In addition to his writing and activist work he is also the owner of a successful music promotion company. In 2013, he became one of the organizers of the Free Your Mind Conference, which features top caliber speakers and whistle-blowers from all over the world. You can contact him and stay connected to his work at his Facebook page. You can find his 65 chapter Book entitled "Alchemy of the Timeless Renaissance" at bookpatch.com.