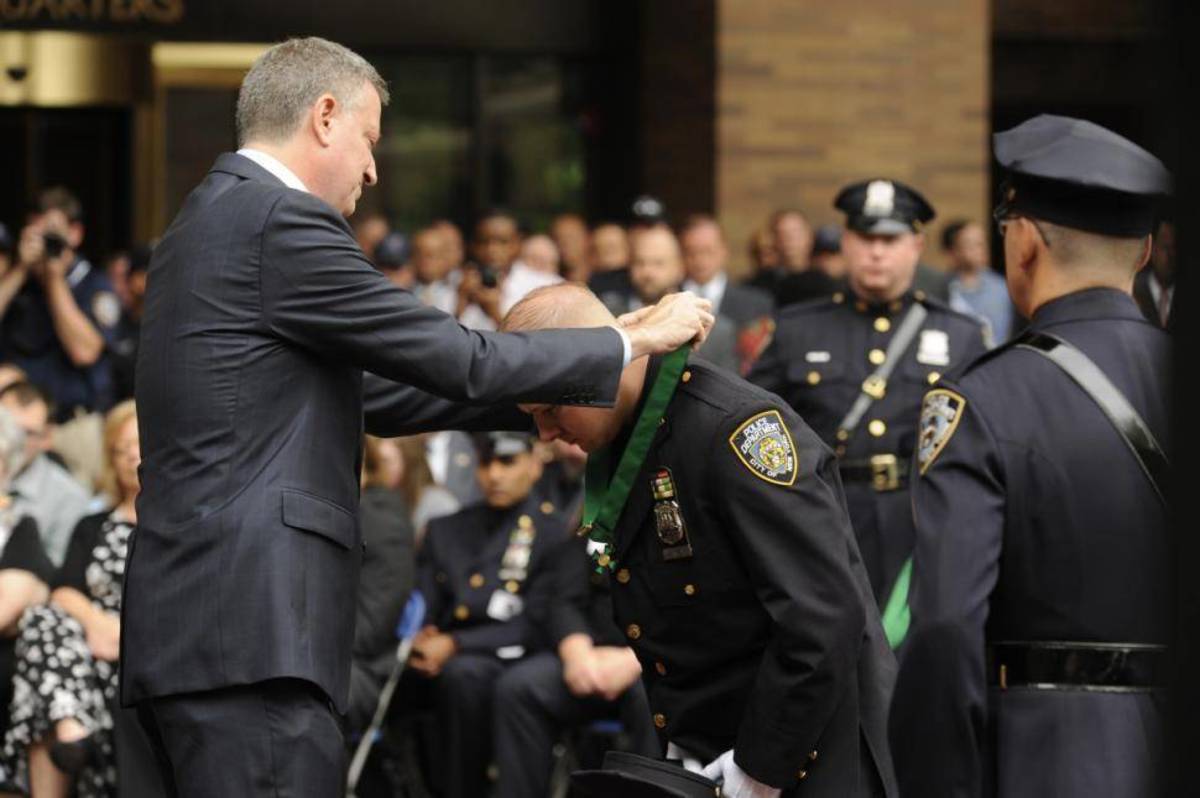 Underwear-clad officer accused of roughing up female stranger after barging into her apartment
NY Daily News
June 27, 2014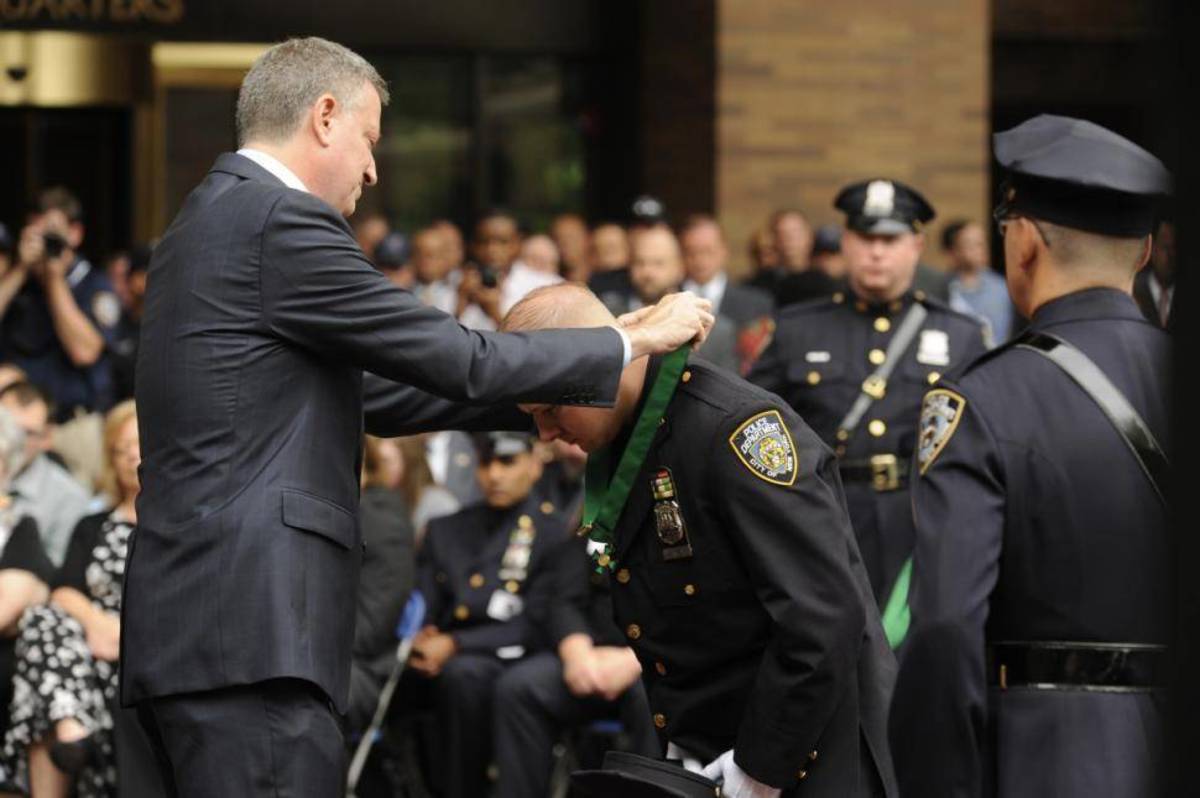 He went from hero to zero in a few boozy hours.
Shortly after NYPD Officer Eugene Donnelly donned his dress blues for a medal ceremony at One Police Plaza, the cockeyed cop sported only his underwear when found in a stranger's Bronx apartment.
The polluted policeman, a four-year veteran, allegedly roughed up the female resident during the June 10 bender — and officials say he was too blotto to recognize his whereabouts.
"He was apparently drinking," a police source told the Daily News of Donnelly. "He was celebrating. He went to stay with a friend."
Donnelly, 27, was stripped of his gun and shield after receiving the Police Combat Cross — the department's second-highest honor — and shaking Mayor de Blasio's hand during Medal Day ceremonies.
"We are aware of the incident and actively investigating with the NYPD," said Melvin Hernandez, spokesman for the Bronx district attorney's office. The Internal Affairs Bureau was working with prosecutors, cops said.
DASH cryptocurrency and The Free Thought Project have formed a partnership that will continue to spread the ideas of peace and freedom while simultaneously teaching people how to operate outside of the establishment systems of control like using cryptocurrency instead of dollars. Winning this battle is as simple as choosing to abstain from the violent corrupt old system and participating in the new and peaceful system that hands the power back to the people. DASH is this system.
DASH digital cash takes the control the banking elite has over money and gives it back to the people. It is the ultimate weapon in the battle against the money changers and information controllers.
If you'd like to start your own DASH wallet and be a part of this change and battle for peace and freedom, you can start right here. DASH is already accepted by vendors all across the world so you can begin using it immediately.