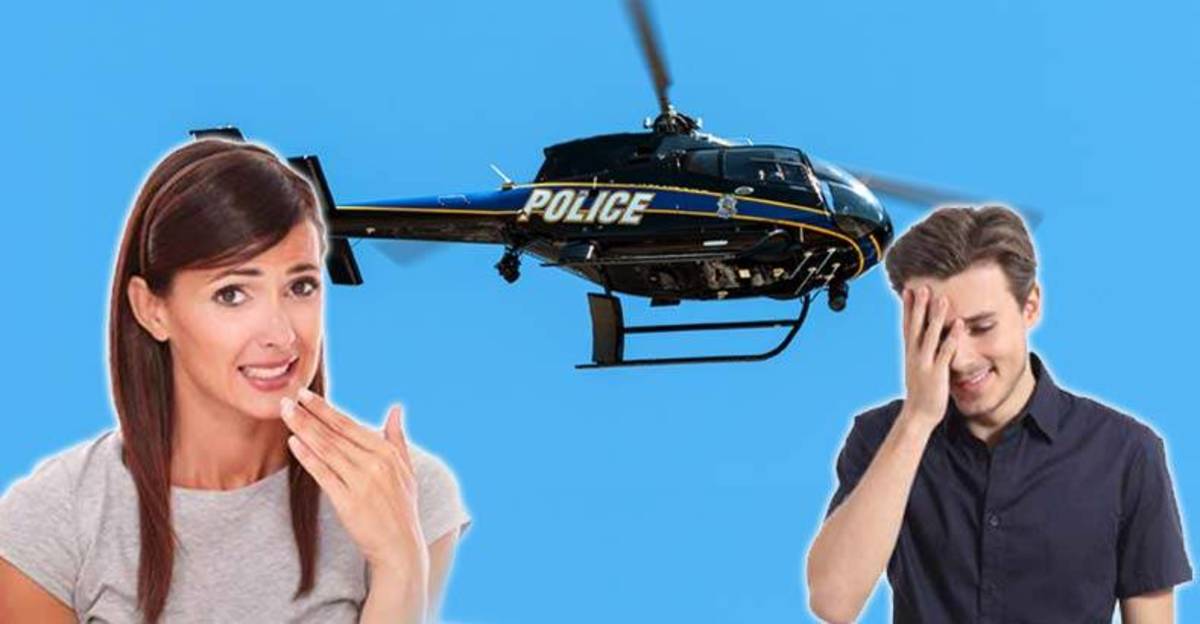 Winnipeg, CA – Winnipeg police are apologizing this week, after an obscene conversation between two officers was broadcast from a loudspeaker that was attached to the helicopter that they were traveling on.
While in the helicopter, one of the officers had accidentally turned on the helicopters PA system, allowing all of the conversations that took place in the aircraft to be broadcast to the town below.
Although the conversation was not recorded, people who were within earshot of the broadcast overheard the two officers discussing whether or not the one officer would perform oral sex on the other officer.
According to CBC News, one West End resident said that one officer asked the other for a blow job, but the other officer responded by saying "You have too much body hair."
"My jaw hit the ground, eyes bulged out," West End resident Brandi Armstrong told CBC.
"We paused to listen and were shocked by what we heard. It was a hilarious and inappropriate human blooper moment. I rarely tweet, but this moment seemed too bizarre not to share," Natanielle Felicitas, another resident told reporters.
"The Winnipeg Police Service, the Flight Operations Unit, and the involved members sincerely apologize to all members of the public, especially those who overheard the broadcast," the department said in a statement.
"A police officer, they hold a very important job. Tons of people look up to them. Children look up to them. I mean, you're setting a bad example for children. It's almost saying it's OK to speak like this," Armstrong told reporters.
Does the #Winnipeg chopper realize the entire West End can hear their convo about blow jobs right now? @winnipeg311 #speakerphone #whoops

— Nat (@natncello) June 23, 2015
@PatOndabak @afixedaddress the only other words we could discern were "….too much body hair."

— Nat (@natncello) June 23, 2015
---
John Vibes is an author, researcher and investigative journalist who takes a special interest in the counter culture and the drug war. In addition to his writing and activist work he organizes a number of large events including the Free Your Mind Conference, which features top caliber speakers and whistle-blowers from all over the world. You can contact him and stay connected to his work at his Facebook page. You can find his 65 chapter Book entitled "Alchemy of the Timeless Renaissance" at bookpatch.com.
Sponsored Content:
Or, if you would like to help us by subscribing to our sponsor, Legalshield — and have an attorney in your pocket 24 hours a day for just $24.99 a month — you
can click here for details.