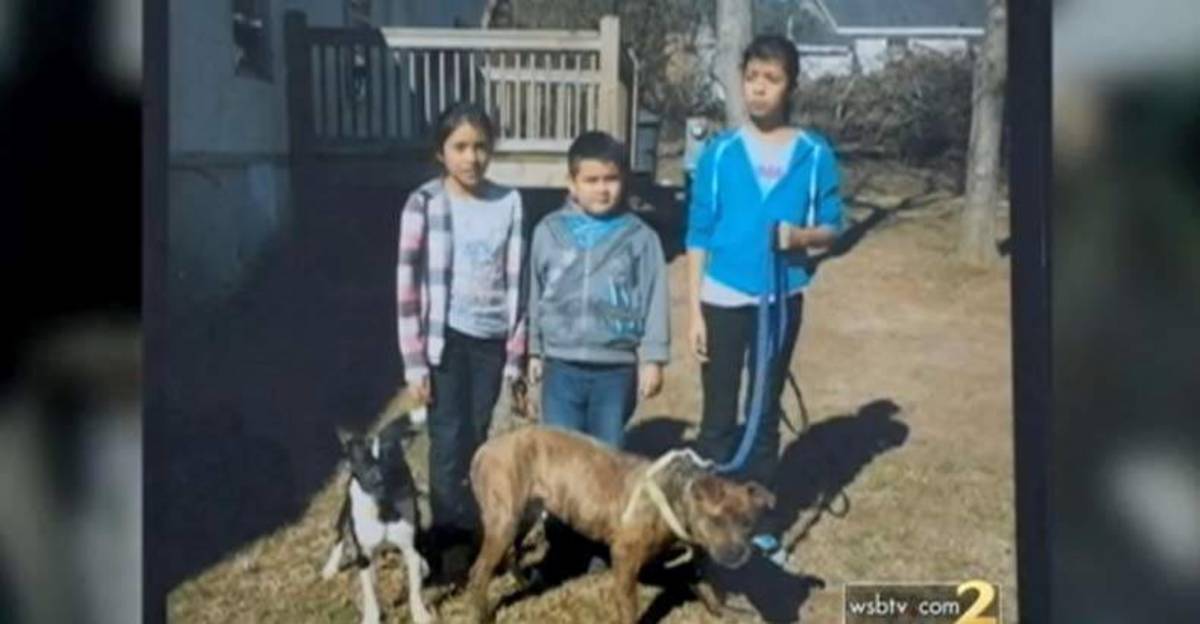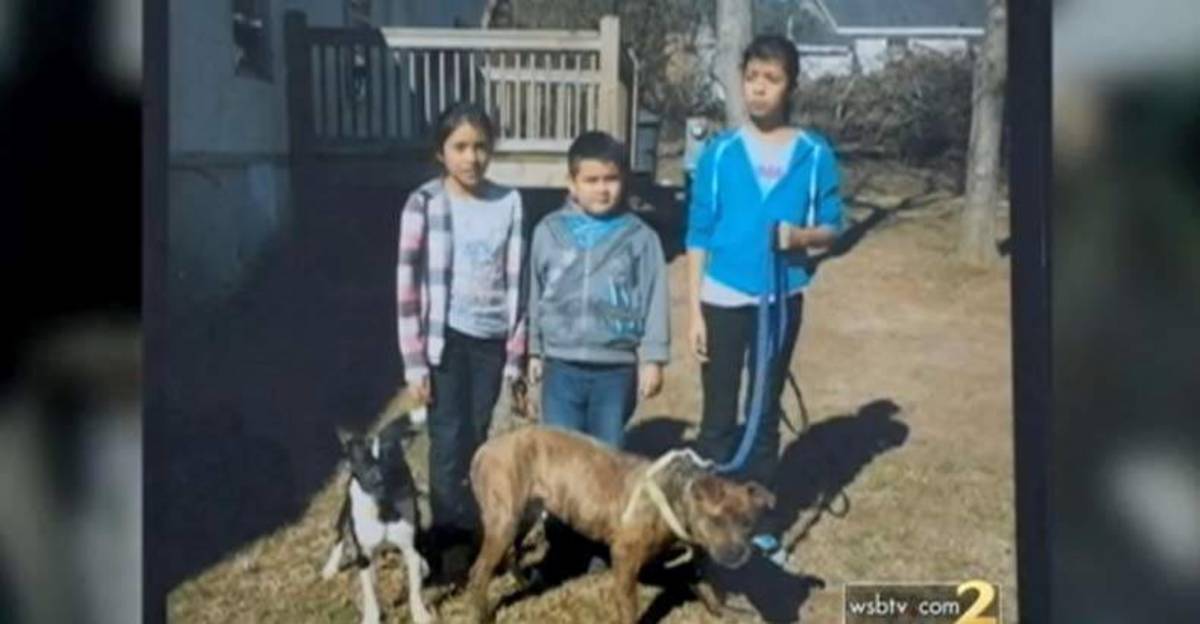 Gwinnett County, GA — A family has been devastated after returning to their home to find that their beloved 7-month-old dog had been killed by police.
The Rios family was moving into a home that had been vacant for quite some time. The "see-something, say-something" neighbors quickly called the police to report the suspicious activity of a family moving things into a home.
Police, with apparently very little research, decided to enter the home to look for the supposed burglars. Instead of burglars, however, they found the family pets.
According to WSB-TV, the officer said the dog rushed toward him. He said he backed up and then began circling around. The officer said that's when the pit bull dove at him and bit at his pants and leg. The officer says he fired two shots and his partner fired a shotgun.
The Rios family did nothing wrong, they had committed no crime, yet their dog was killed by police and they have no recourse. Police said that the shooting was entirely justified because the dog tried to bite the officer. They also stated that there will be no internal investigation.
"I don't know why they did this to me. Now I'm afraid to go back to the house," said Karen Rios.
In the Land of the Free, police can go into your home, shoot your dog and call it "protecting and serving."
DASH cryptocurrency and The Free Thought Project have formed a partnership that will continue to spread the ideas of peace and freedom while simultaneously teaching people how to operate outside of the establishment systems of control like using cryptocurrency instead of dollars. Winning this battle is as simple as choosing to abstain from the violent corrupt old system and participating in the new and peaceful system that hands the power back to the people. DASH is this system.
DASH digital cash takes the control the banking elite has over money and gives it back to the people. It is the ultimate weapon in the battle against the money changers and information controllers.
If you'd like to start your own DASH wallet and be a part of this change and battle for peace and freedom, you can start right here. DASH is already accepted by vendors all across the world so you can begin using it immediately.