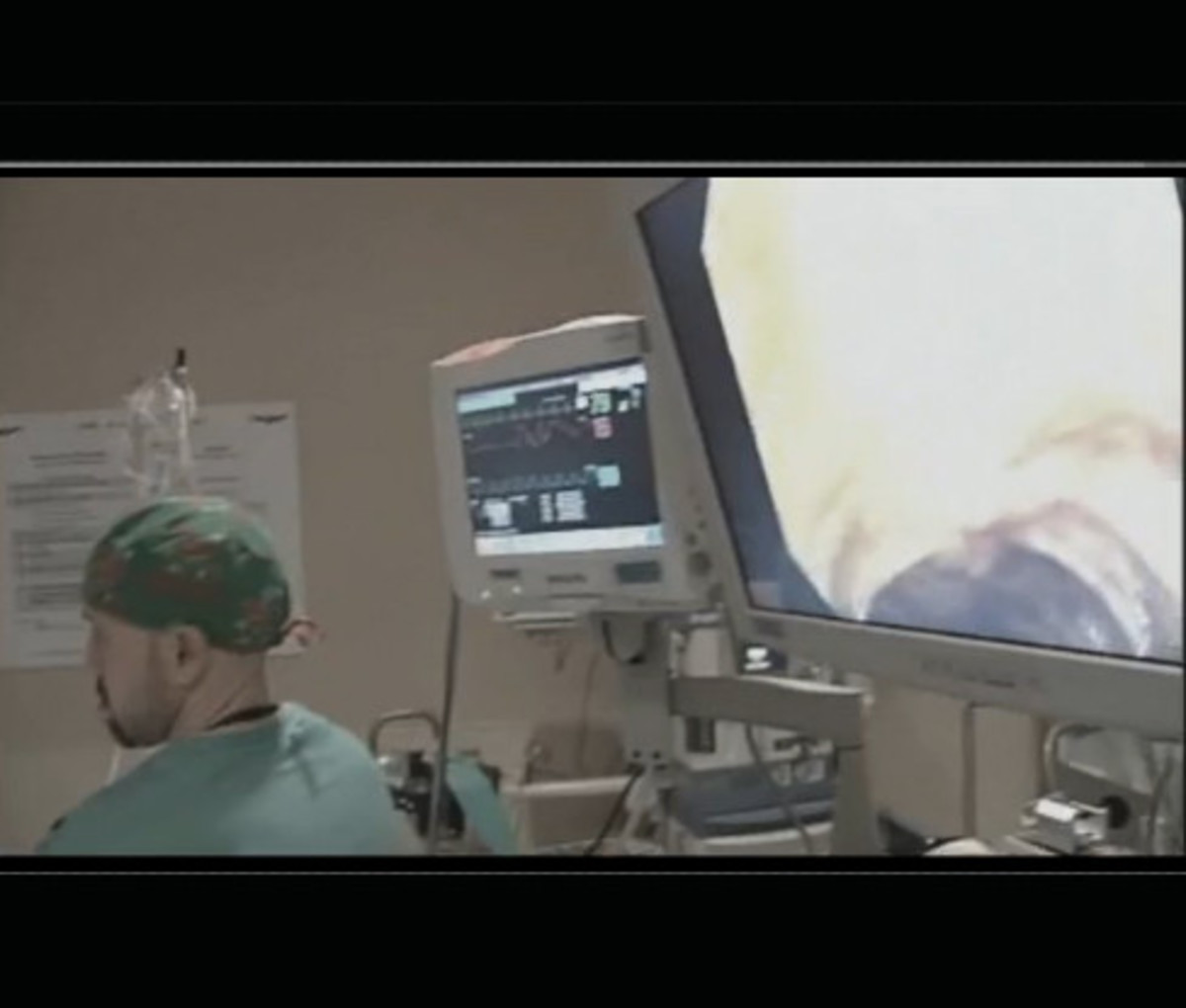 David Eckert was shopping at Wal-mart and upon leaving he rolled through a stop sign. He could have never imagined the living nightmare that he was about to experience.
When Eckert got out of his vehicle the police thought that he appeared to be "clenching his buttocks." What followed was nothing short of torture and rape.
This poor man was driven to the first hospital which refused to do the bidding of the police on grounds of ethics. But the second hospital did not.
According to the report Eckert was x-rayed and nothing was found. Then, doctors anally penetrated Mr. Eckert, nothing was found. For a second time, Mr. Eckert's anus was penetrated, all the while he is refusing to consent, again nothing was found. After the x-ray and the two penetrations, doctors proceeded to insert an enema into Mr. Eckert's anus, and he watched in horror and disbelief as doctors searched through his stool.
However, for these sickos, it was still not enough, Eckert was given a second enema, and then a third!! Still, nothing was found. He was then given a second X-ray, nothing was found. He was then prepped for surgery, yes surgery! Mr. Eckert was given a colonoscopy and his intestines were searched. Still, no drugs were found.
Mr. Eckert refused to give consent throughout this entire ordeal, yet the hospital and the police in their sadistic manner, cried for more and more. The Gila Regional Medical Center has even threatened Mr. Eckert for refusing to pay for his own rape!
Every single person involved in the sodomizing and rape of Mr. Eckert deserves to be in prison; the doctors, the police, the nurses, everyone. There is no amount of compensation that will ever repair the damage that something like this can do to a person.
This should spark outrage, simply because they wear a badge, does NOT mean they can treat people worse than animals.
Share this story, make sure that everyone knows what these monsters did.
DASH cryptocurrency and The Free Thought Project have formed a partnership that will continue to spread the ideas of peace and freedom while simultaneously teaching people how to operate outside of the establishment systems of control like using cryptocurrency instead of dollars. Winning this battle is as simple as choosing to abstain from the violent corrupt old system and participating in the new and peaceful system that hands the power back to the people. DASH is this system.
DASH digital cash takes the control the banking elite has over money and gives it back to the people. It is the ultimate weapon in the battle against the money changers and information controllers.
If you'd like to start your own DASH wallet and be a part of this change and battle for peace and freedom, you can start right here. DASH is already accepted by vendors all across the world so you can begin using it immediately.