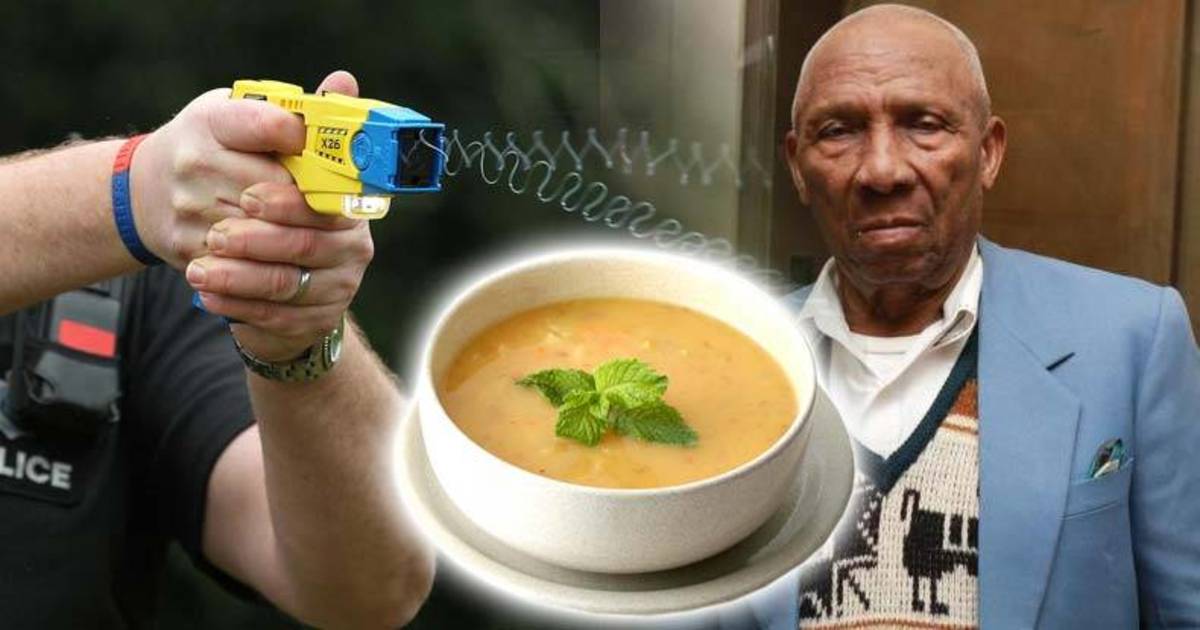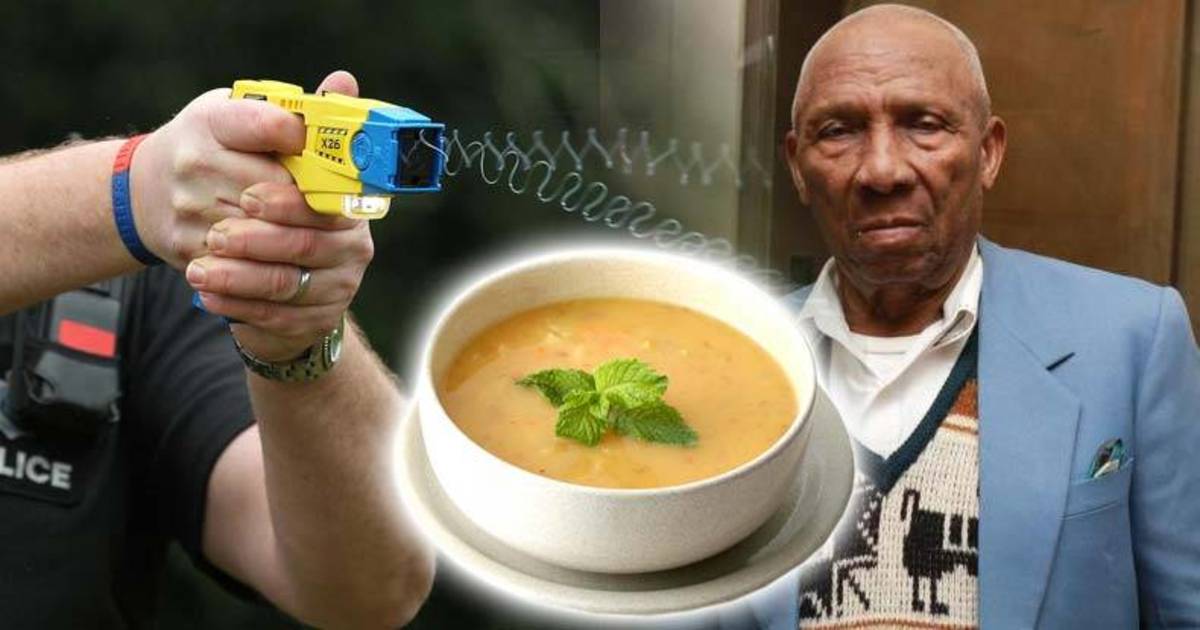 New York, NY —
(RT)
John Antoine, an 86-year-old tasered by a police officer while cooking soup, has been cleared of charges, a court ruled. The elderly man's apartment had been raided by officers searching for his granddaughter's boyfriend, said to be suicidal after running out of medication.
The incident took place while Antoine was cooking soup at his Brooklyn home back in October. Standing in the kitchen with a knife in one hand and an onion in the other, little did he imagine that a group of five armed police officers was about to break into his apartment.
The officers were looking for the 23-year-old boyfriend of Antoine's granddaughter, as the young man was thought to be emotionally disturbed after he ran out of medication.
Elderly man making soup mistakenly stunned by NYPD cops, arrested; now cleared of charges https://t.co/pkKAPqOBbN pic.twitter.com/TjHX92f7Tr

— NBC New York (@NBCNewYork) March 9, 2016
"The police came in and say, 'You so and so, put down the knife,' and I said, 'Why are you coming in my apartment? What do you want?'" Antoine told NY Daily News. "They wouldn't tell me."
Seeing Antoine with a knife, an officer demanded that he drop it. But when the retired pipefitter turned to put the knife back on the table, he felt a sharp pain – one of the officers had fired a Taser into his neck and leg.
"I felt like I was dead," the 86-year-old later said.
He was later taken to a nearby hospital, where doctors found him mentally fit.
Charges dropped against 86-year-old man tasered by NYPD officers who went to the wrong house https://t.co/QkkMxNOa87 pic.twitter.com/Pq8qNlrTjR

— Keegan Stephan (@KeeganNYC) March 8, 2016
"Just imagine you are a human being, to get this thing on your neck," Antoine told NBC New York. "That comes as a nightmare."
However, the suffering of the elderly man who just wanted to cook soup in his apartment was not over – officers said he was being charged with harassment for his refusal to drop the kitchen knife.
"The individual he [the officer who Tasered Antoine] encountered inside the residence was armed with a large kitchen knife and was in immediate proximity to both the sergeant and a three-year-old who was present in the residence," an NYPD spokesman said.
Police added that Antoine "refused to comply with the sergeant's commands to drop the knife, instead making statements to the effect, 'I am not going to jail, I'm not going to the hospital.' "
The charges against the pensioner were finally dropped on March 7, five months after the incident. There is no information that any charges have been pressed against the officer who attacked Antoine.
The NYPD spokesman told NBC that "the responding sergeant demonstrated a level of intelligent restraint that is to be commended."
DASH cryptocurrency and The Free Thought Project have formed a partnership that will continue to spread the ideas of peace and freedom while simultaneously teaching people how to operate outside of the establishment systems of control like using cryptocurrency instead of dollars. Winning this battle is as simple as choosing to abstain from the violent corrupt old system and participating in the new and peaceful system that hands the power back to the people. DASH is this system.
DASH digital cash takes the control the banking elite has over money and gives it back to the people. It is the ultimate weapon in the battle against the money changers and information controllers.
If you'd like to start your own DASH wallet and be a part of this change and battle for peace and freedom, you can start right here. DASH is already accepted by vendors all across the world so you can begin using it immediately.