"They didn't present themselves or nothing and shot him. They didn't identify themselves at all. They just shot."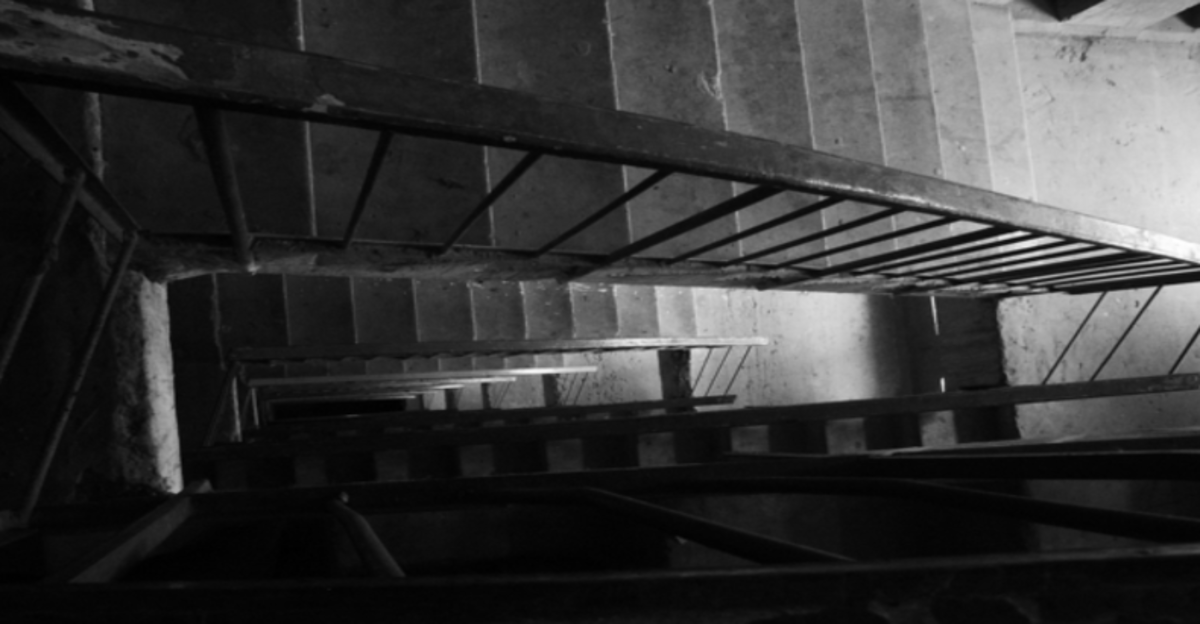 Brooklyn, NY — Melissa Butler, 26, has been crying steadily after watching a rookie NYPD officer gun down her boyfriend as they walked up the stairs to her Brooklyn apartment.
According to police sources, the cop and his partner, also a rookie, were descending from a dimly lit eighth-floor stairwell at the Pink Houses at 2724 Linden Blvd. about 11:15 p.m.
The rookie, who was on a probationary assignment to the housing bureau, and his partner were conducting a top-to-bottom patrol in the stairwell.
The 28-year-old victim, Akai Gurley, entered from the seventh floor with his girlfriend, startling the cops.
The cop pulled his firearm and shot into Gurley's chest. The couple then ran for their lives, down the stairs, but Gurley only made it to fifth floor where he collapsed, lying in a pool of his own blood.
He was taken to Brookdale Hospital and pronounced dead on arrival.
Investigators are still trying to figure out the reason for the shooting.
In an interview with DNAInfo, Butler recounted the tragic incident. "As soon as he came in, the police opened the [door to the] eighth-floor staircase," Butler says.
"They didn't present themselves or nothing and shot him. They didn't identify themselves at all. They just shot."
"He was a good person. He was into making music and helping people that were struggling. He would give money if you needed it. He'd give you advice," she said.
According to the NY Post, an NYPD spokesman said there was no indication a weapon was recovered from the scene. A neighbor on the eighth floor, Angela Tucker, said a light in that section of the stairwell has been out for three weeks and "with that door closed, you can't even see in the staircase."
The couple has been together since 2012. Gurley lived in Red Hook with his 2-year-old daughter, who will now grow up without her father.
"She keeps crying," Naomi Butler, mother of Melissa Butler tells the NY Post. "She's very upset, she saw everything. Police shot him and we don't know why. He doesn't carry any firearms. He was just going back home, they were taking the stairs. He's a nice man. He's been together with my daughter for four years. He has one daughter as far as I know."
"What happened last night was a very unfortunate tragedy," police commissioner Bill Bratton said in a statement Friday morning. "The deceased is totally innocent. He just happened to be in the hallway. He was not engaged in any criminal activity."
Sponsored Content:
Or, if you would like to help us by subscribing to our sponsor, Legalshield — and have an attorney in your pocket 24 hours a day for just $24.99 a month — you
can click here for details.
🔥 Fuel Our Work:
https://bit.ly/TFTPSub
👕 TFTP T-Shirts:
https://bit.ly/TFTPStore
🎙 TFTP Podcast:
https://bit.ly/TFTPPodcast
📥 TFTP Newsletter:
https://bit.ly/TFTPNews
🌎 TFTP on MeWe:
https://bit.ly/TFTPMewe
🧠 TFTP on Minds:
https://bit.ly/TFTPMinds
🐦 TFTP on Twitter:
https://bit.ly/TFTPTwitter
⚡️ TFTP on Telegram:
https://t.me/TFTPofficial
📲 Need A Lawyer?:
https://bit.ly/TFTPLegalShield