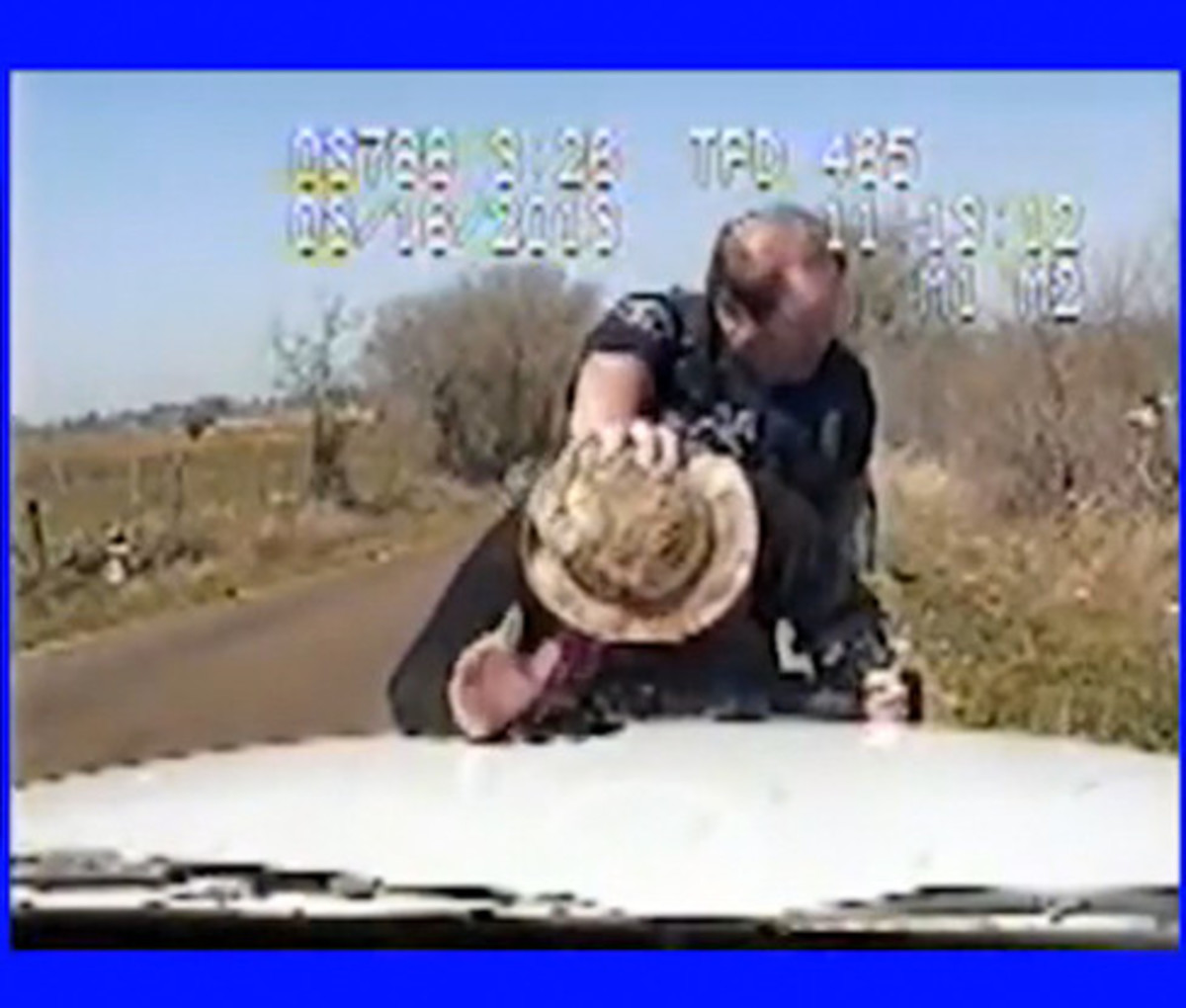 Police dashcam footage of the arrest of Army Master Sergeant CJ Grisham has surfaced, and reveals how dangerously close the decorated veteran came to losing his life in an altercation with Temple, Texas police officers.
In a disgusting and illegal stop these tyrants harass and unlawfully detain a man and nearly escalate the situation to violence for responding to a sheepish 911 call of someone who saw this man with a gun and got scared.
Warning the jackboot tyranny in this video will BOIL YOUR BLOOD!
CJ Grishan also released this video after he was found guilty of interference with public duties, that clearly shows police corruption.
DASH cryptocurrency and The Free Thought Project have formed a partnership that will continue to spread the ideas of peace and freedom while simultaneously teaching people how to operate outside of the establishment systems of control like using cryptocurrency instead of dollars. Winning this battle is as simple as choosing to abstain from the violent corrupt old system and participating in the new and peaceful system that hands the power back to the people. DASH is this system.
DASH digital cash takes the control the banking elite has over money and gives it back to the people. It is the ultimate weapon in the battle against the money changers and information controllers.
If you'd like to start your own DASH wallet and be a part of this change and battle for peace and freedom, you can start right here. DASH is already accepted by vendors all across the world so you can begin using it immediately.